Page 2 of 2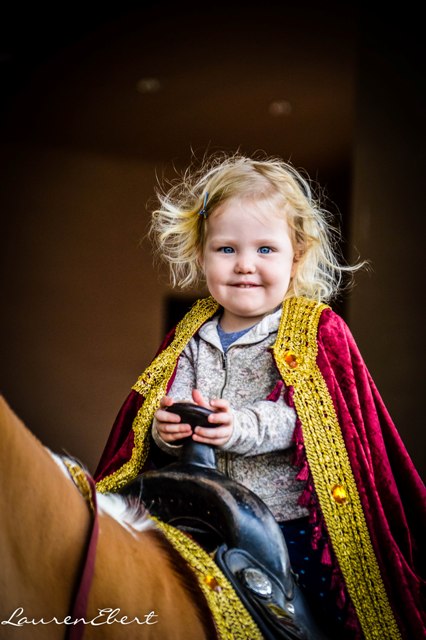 The Guiding Light(s)
Arabian Horse Association of Arizona president Mary Lou Houge offers some insight into the phenomenon. "I would have to attribute much of the show's continuing success to our Board of Directors' foresight and progressive, out-of-the-box thinking. Their eyes are on the future of the Arabian breed. We constantly tweak and improve what we offer; we want people to participate." Participate, they do. Their motivations are as diverse as the multi-faceted show itself.
While it is debatable whether spectators or exhibitors, and which age groups within those respective constituencies, enjoy themselves more, the show schedule includes something fun unrelated to competition every day. On the weekend, guests enjoy special free activities for the whole family, an ice cream social, pony rides, personal guided tours and much more. Children from five to 95 can have a great time with any or all of the foregoing activities. Event-goers anticipate barn tours and educational seminars to be sprinkled throughout the week.
One Life to Live
Arabian Horse Association of Arizona director, Sharon Chauncey-Siar, has attended the show every one of its 63 years. Her father, the late Tom Chauncey, helped organize and stage the first show. It all started in 1953 when horse fancier Ed Tweed stopped by the stable of Pearl Grey Clyde, the first person to bring a purebred Arabian horse to the Valley. At that meeting, Tweed proclaimed that he would bring together all Arabian horse owners in Arizona and start an Arabian Horse Association. Two years later, the inaugural Arabian Horse Show was held at the Arizona Biltmore. The event was organized by an all-volunteer group and consisted of 50 horses and just over a dozen exhibitors, all from Arizona and neighboring states.
Following the inaugural event, Arabian horse owner, Ann McCormick, bought 150 acres of land near Bell Road that became Paradise Park, the new site of the Arabian Horse Show. Due to the amazing success of the event, it outgrew Paradise Park in the mid-1980's and moved on to WestWorld of Scottsdale, a newly developed, much larger facility that proved to be the perfect locale for this incredibly popular show.
That ambitious undertaking was almost entirely a volunteer effort. Volunteerism is still one of the show's key elements. "Everyone volunteers for the love of the horse," says Chauncey-Siar. "We couldn't do it without them. We have more than 400 volunteers altogether, staffing many of our services and activities. This allows us to reduce expenses in a number of areas. Most of our prices—entries, for instance—are the same as they were 20 years ago. We have absorbed many costs, including judges' salaries and other expenses, but we haven't passed those costs on to exhibitors."
The show's yearly fundraising efforts have meant millions of dollars to local and national charities. This year's charitable contributions again will be divided among Horses Help, March of Dimes, Scottsdale Community College Equine Sciences, Youth for Troops and many other smaller charities throughout the year. "Volunteers from each official charity also help out during the show," says Chauncey-Siar.
New and Exciting Events
-Meet an Arabian Horse is one of the biggest attractions at the show when spectators will have an opportunity to meet an Arabian horse up close and personal. Photos will be given to the participants free of charge.
-The first 400 children each day will have the opportunity to paint a ceramic pony. Paints, brushes and expert assistance are all provided.
-Pony rides and a petting zoo are available on the weekends, while an ice cream social will take place on Saturday, Feb. 16, at 12 p.m. in the Equidome to help celebrate the new youth riders ages 2 to 7 years who compete in the leadline class.
Ye Olde Shopping Expos
The Scottsdale Arabian Horse Show is a shopper's paradise. Almost as famous for its dazzling commercial exhibits area, overflowing with treasures, baubles, bangles and one-of-a-kind beads for every taste and budget, the Scottsdale Show features a glimmering assortment of more than 350 vendors and trade booths, offering everything from lavish jewelry, clothing and works of art to boots, saddles, gifts and trinkets. Tempting international cuisine courts, exciting demonstrations and unique educational seminars compete for visitors' attention with the luxurious, exotically decorated stabling areas in which the horses are housed. Plus, insurance providers; saddle, tack and equipment purveyors; real estate agents; and more will be there in full force throughout the 11-day extravaganza.
To Learn More
64th Annual Scottsdale Arabian Horse Show & Shopping Expo scottsdaleshow.com. Tickets for the show can be purchased through ticketmaster.com.