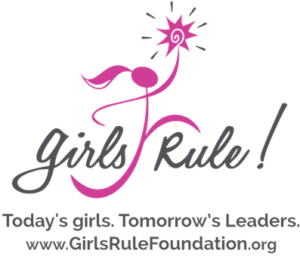 Photo courtesy of the Girls Rule Foundation official website.
Today's girls, tomorrow's leaders. The Girls Rule Foundation is a nonprofit that empowers young women through unique leadership programs and opportunities.
Each year, the foundation strives to recognize the young women in local, Arizona communities who are making a difference through their Brilliant, Beautiful and Bold Role Model Award and Mentoring Program. Nominations for this year's award are open now through Oct. 15.
The award includes $500 in cash, $400 in prizes, a custom art piece and a one-year mentorship program with professional success mentors Laurie Sliva and Lori Severson.
The organization receives a number of insightful nominations from parents, teachers, coaches and community leaders. All girls between the ages of 12 and 18 are eligible for the nomination, those nominating need only to write a short essay about the candidate and submit it online.
Previous award winners have come from different backgrounds, different parts of the state, and even have interests in pursuing different passions. The diversity of the award-winners is what makes the award so unique. And the Girls Rule Foundation's mission to recognize these young women and to help equip them to make their dreams a reality, is what makes the nonprofit so remarkable.
To nominate a brilliant, beautiful and bold girl, visit http://brilliantbeautifulandbold.com/.