Page 3 of 3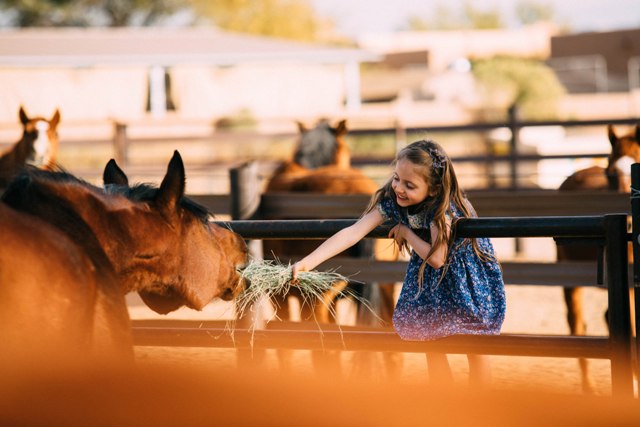 Second-Place: Healing Hearts Animal Rescue and Refuge
One of the largest farm rescues, Healing Hearts is dedicated to the rescue and rehabilitation of abused and neglected animals, specifically horses. Since 2005, the organization has provided these horses, pigs, goats, sheep, cows and more with care and compassion at its Rescue Ranch in Cave Creek. Although it is a refuge where animals may live out their natural lives, if at all possible, Healing Hearts tries to find them a new forever home. What's more, Healing Hearts also provides a one-of-a-kind reading program to locals: Books in the Barn. The mutually beneficial program is designed for pre-K to school-aged children to practice, strengthen and utilize their literacy skills in front of a rescued equine. Books in the Barn encourages the joy of reading, without fear or judgement.
Third-Place: Lost Dogs Arizona
Lost Dogs Arizona is a small, all-volunteer nonprofit dedicated to getting Arizona's lost dogs back home to their families. In addition to providing support, expertise and resources to help owners find their lost family member free of charge, the organization supports local shelters to get dogs in their care back to their owners. The organization has even partnered with HelpingLostPets.com, which provides Lost Dogs Arizona with an online lost/found pet-reporting form, printable flyers in multiple formats and multiple languages, e-mailed alerts and a searchable map-based database to make the process of finding a lost pet a little easier on the owner. Since its start in 2013, Lost Dogs Arizona has reported more than 16,000 happy reunions.
–Melissa Larsen