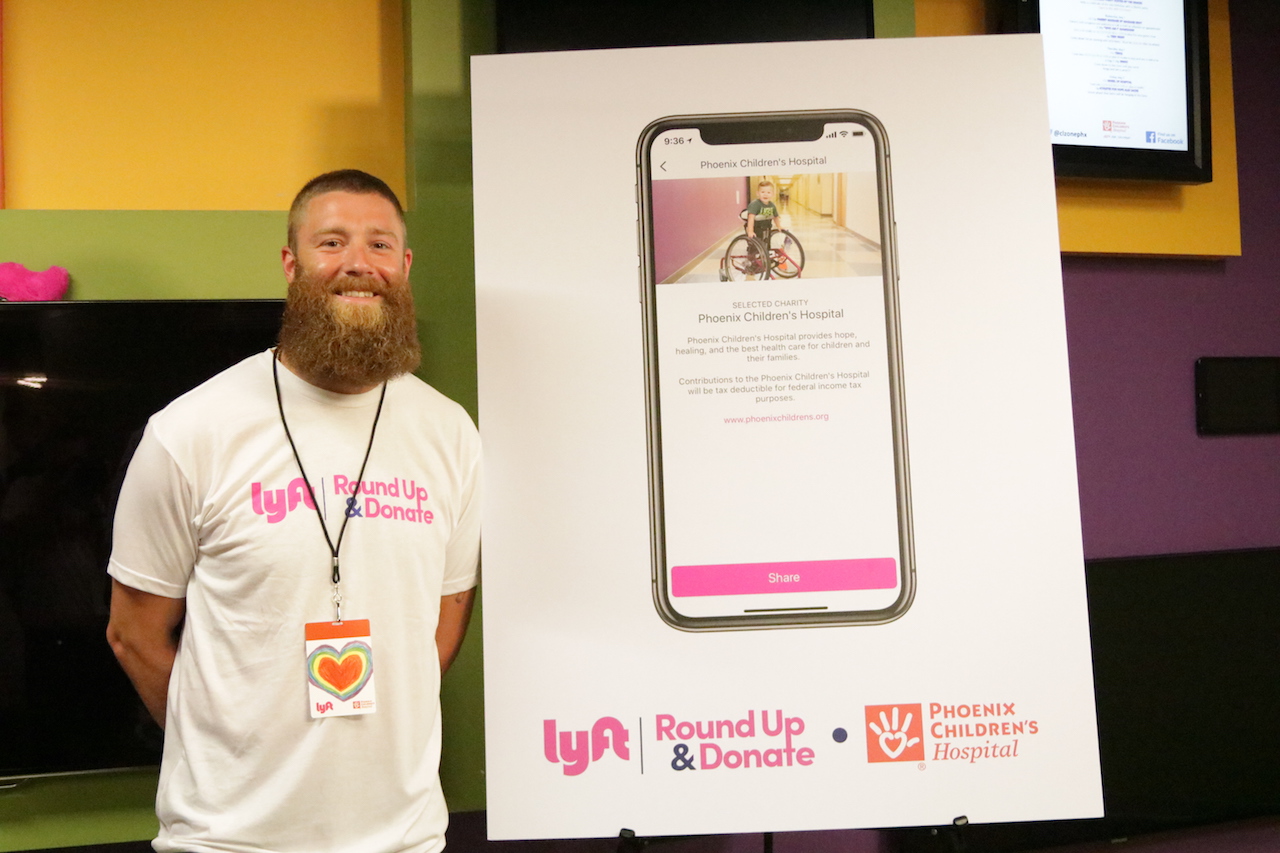 Lyft, is now giving Valley residents the ability to "round up" their fare for a local cause. Diamondbacks player and local celebrity Archie Bradley made a special appearance at the Phoenix Children's Child Life Zone on Tuesday, July 31 to help announce the new program. The Round Up & Donate feature inside the Lyft app will now allow passengers to have their fare rounded up to the nearest dollar and the difference donated to Phoenix Children's Hospital. By opting in, Lyft passengers will enable any Lyft ride, on any day, to support children and families in need.
"It's incredible to consider the collective power that thousands of local Lyft riders can have in donating each time they ride," said Steve Schnall, SVP and Chief Development Officer of the Phoenix Children's Hospital Foundation. "We are excited to see the effect as this partnership rolls out, and the impact the funds raised will have on our patients and their families."
"Since the moment Lyft arrived in Phoenix, we knew that this community was extremely generous and supportive of the region's non-profit organizations," said Lyft Southwest Region General Manager Drena Kusari. "We are constantly inspired by that kindness, and have built dozens of partnerships with area non-profits. Today is the culmination of those efforts, as we begin a new chapter by inviting the public to leverage our platform to benefit one of the region's most beloved institutions, Phoenix Children's Hospital."
To opt in, passengers can select 'Round Up & Donate' in the 'Settings' tab of the Lyft app. Once the setting is live and Phoenix Children's Hospital selected, each fare will automatically round up. To date, passengers have contributed over $5 million to causes through the program. To learn more about Lyft's Round Up & Donate, visit www.lyft.com/round-up.