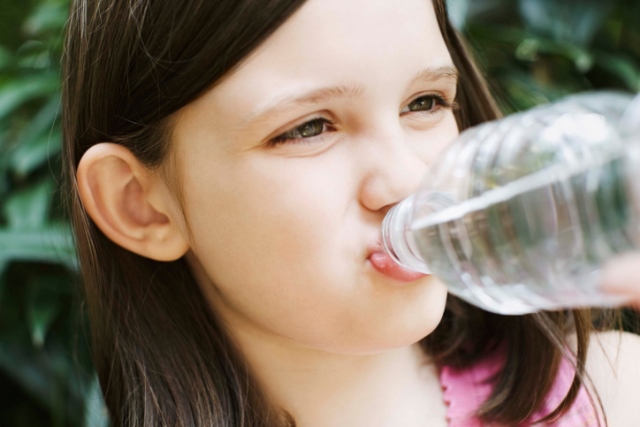 Now that those 100-degree days are upon us, keeping hydrated is more important than ever. And there are two ways for locals to donate water to those who may not have access to it otherwise.
Ford Motor Company, Wet 'N' Wild Phoenix and Valley-based Famous Dave's have teamed up with The Salvation Army to launch the sixth-annual Fill an F-150 Bottled Water Drive, taking place now through May 20, 2018. All 13 Metro Phoenix-area Ford dealerships and four Valley Famous Dave's restaurants are collecting cases of water to support The Salvation Army Red Shield Survival Squad, which was launched to provide hydration, respite and safety information to those in need at heat relief stations in Metro Phoenix on days with excessive heat warnings. Wet 'N' Wild Phoenix will provide a half-off any day general admission coupon (good for up to four admissions) to each person who donates at least one case of water (standard 16.9 oz., 24 or more bottles) at any metro Phoenix-area Ford dealership or Valley Famous Dave's restaurant. The discounted daily admission coupon are redeemable during the 2018 season. In addition, Valley Famous Dave's will provide a coupon for one free brisket sandwich redeemable through August 2018 (limit of one coupon per person; must donate 1 case of 24 or more bottles). Quantities for both offers are limited. Ford's goal is to collect 150,000 bottles of water during the two-week drive in support of The Salvation Army.
In addition, now through May 31, TruWest is taking bottled water donations at all nine Metro Phoenix branch locations. The water will also be donated to The Salvation Army. TruWest has two branches in Phoenix, two in Chandler, two in Mesa, one in Gilbert, one in Tempe and one in Scottsdale.