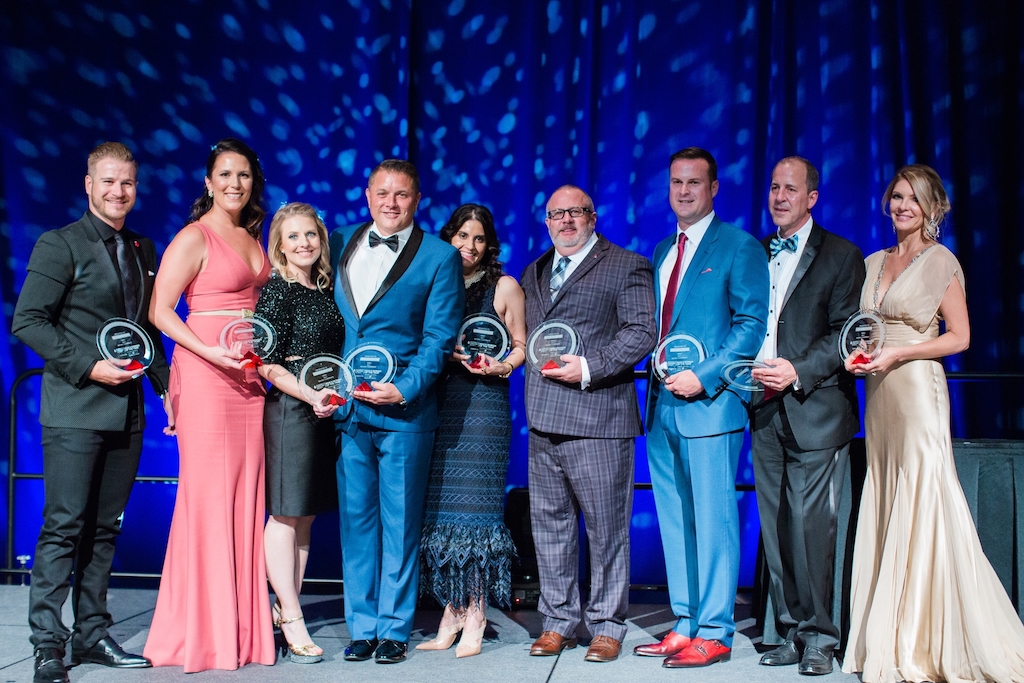 A record number of community leaders are raising money for life-saving research and patient support to answer what is becoming one of the Valley's biggest annual questions -- who will be this year's Leukemia & Lymphoma Society (LLS) Greater Phoenix Man and Woman of the Year?
Twenty-one candidates from across the Valley are in the midst of their campaigns to raise awareness and funds to support the mission of LLS. The ten-week campaign culminates in a Grand Finale Gala at Talking Stick Resort on June 9, at which the man and woman who have raised the most money for cancer research will be crowned Greater Phoenix Man and Woman of the Year.
"This competition engages some of the finest community leaders in the Valley to raise funds to make a huge impact on the lives of those with cancer," said campaign Co-Chair Wes Gullett of OH Strategic Communications, himself a past Man of the Year winner in 2015. "This unique effort has grown tremendously since it began six years ago and, considering the great start we've already seen, we're confident we'll raise well over $1 million."
The Man & Woman of the Year campaign is a national philanthropic competition to support blood cancer research among a group of motivated and dedicated individuals in communities across the United States. Candidates form powerful fundraising teams and compete in honor of two local children who are blood cancer survivors. The 2018 Boy of the Year is X-year-old Brody Blagen of Gilbert and 8-year-old Hanna Harper of Gilbert is serving as Girl of the Year.
2018 Greater Phoenix Man & Woman of the Year Candidates
Andrea Borg
Ashley Bunch
Kevin Burdick
Drew Chavez
Dr. Tania Cortas
Fred Edwards, III
Dr. Justin Field
John Gray
Scott Hardy
Kimberly Guimarin
Margaret Hicks
Evan Koplan
Kiesha McFadden
Kristin Morris
Laura Pastor
Heidi Swan
Christopher Tuma
Brigitte Wangberg
Megan Wilson
Brian Wood
In addition, 2015 Greater Phoenix Woman of the Year Kat Hurd will be returning as the Arizona Chapter's first national All-Star candidate, competing against other All-Star candidates across the country.
"This is truly a grass-roots campaign where individuals decide to do something meaningful to make a difference," said campaign Co-Chair Adrian Bakke ofStrategies 360. "We'll definitely be celebrating the collective success of all candidates at the Grand Finale in June because, as we like to say, we all win when cancer loses."
For more information or to purchase tables or tickets to the Grand Finale, visit www.mwoy.org/arizona.