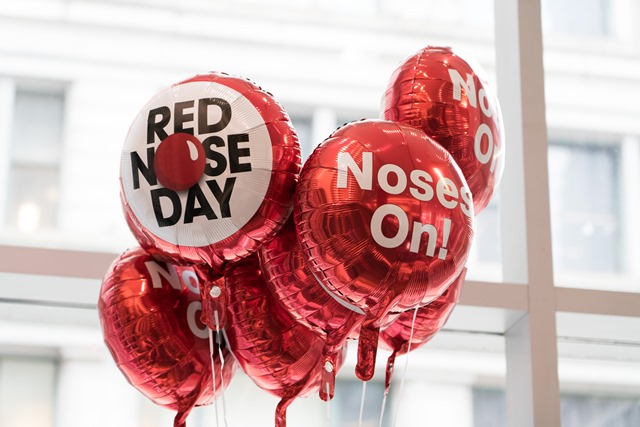 Walgreens returns as the exclusive retailer of the red noses for the fourth-annual Red Nose Day on May 24. The fundraising event helps raise funds to end child poverty--one nose at a time. From now until June 2, all 241 Arizona-based Walgreens locations will sell red noses for $1, with profits from all sales benefitting Red Nose Day. And this year, the iconic red nose takes a glittery turn with the debut of the first-ever Sparkle Red Nose.
Red Nose Day has raised more than $100 million in the U.S. in three years to help end child poverty. Beneficiaries of the Red Nose Day Fund include the Boys & Girls Clubs of America, which provides safe places for children to learn and play after school; Children's Health Fund, which brings essential medical services to underserved children; hunger relief organization Feeding America; Save the Children, which provides critical early childhood programs, as well as charity: water; City Year; Covenant House; Gavi, the Vaccine Alliance; International Rescue Committee; Laureus Sport for Good; Oxfam America; Rotary/End Polio Now; UnidosUS; and The Global Fund.
This year, the Red Nose Day campaign will culminate in a night of special television program celebrating Red Nose Day on May 24, starting at 7 p.m. Central time/8 p.m. Eastern time on NBC.