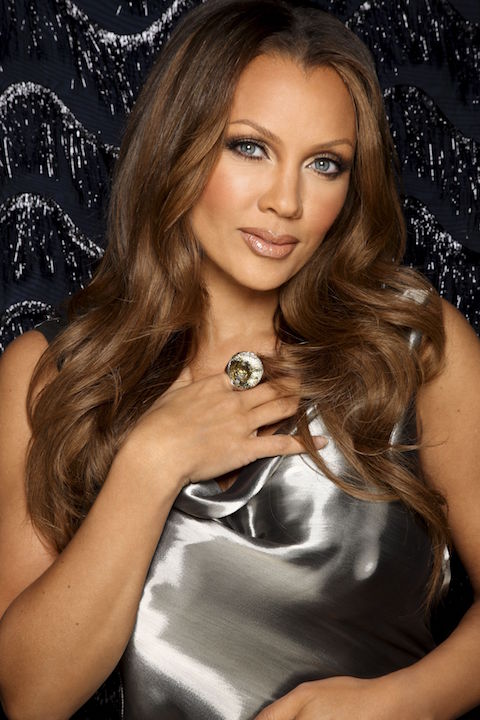 Although most know her for her star-power performances on stage and on the big screen, Vanessa Williams is also one of the most philanthropic celebrities. Apart from her Grammy, Tony and Emmy award nominations and her recognition as a New York Times bestselling author, she considers her philanthropic work to be among her most prestigious and accomplished segments of her career. She has supported various charitable organizations including the Special Olympics and The Eye Bank. To continue her philanthropic endeavors, she will be making a trip out to the Valley on May 18 to speak at the We Are UNITED luncheon presented by Valley of the Sun United Way's Women United. This fundraising event strives to fund efforts to fight hunger in the classroom which in turn leads to breaking the cycle of poverty. Last year, the event raised $200,000 and allowed United Way to meet its goal to implement the Breakfast in the Classroom program in 130 schools where up to 100 percent of students are eligible for free or reduced lunch programs. The program benefits more than 74,000 students in Maricopa County annually and is expected to continue to grow.
Here, Williams gives insight into her philanthropic background and how she believes this event will help society and be impactful to children.
AFM: As an active member of various organizations, how do you choose the causes you align yourself with?
VW: There are thousands of amazing causes out there, so to narrow it down I do some reflecting and I chose the ones I feel the most connected to personally. This way, I can use my genuine drive and authentic passion to give that organization my ultimate best. For example, when my daughter and I work with WomenHeart, it is to raise awareness and prevention for heart disease, the disease that sadly took my grandmother's life at a young age. I also work with young women because of my daughters, and I do numerous talks about personal experience and struggle because I, like many other people, have faced struggles and overcome them. So I just share my story and hope to inspire people to continue on and pursue their goals.
AFM: What inspired you to do so much philanthropic work?
VW: My parents always had an 'it's what you do' attitude. Growing up, my parents were always very active in numerous clubs, organizations, and groups. My dad was in the rotary and my mother was a member of The Links, which is one of the nation's oldest and largest volunteer service organizations of black women. My mother actually collected for the United Way while I was growing up as well. My parents were also both music teachers, so I pay it forward to other music students by being a part of the Get Schooled Foundation which pushes students to finish their high school degree and move on to college.
AFM: How does the United Way mission to end hunger in the classroom resonate with you?
VW: Being given the opportunity to speak at this event about their mission is directly correlated to my personal values. I am standing up and educating people about the children around them who do not really have a voice. The vast majority of people do not realize that child hunger in America is a pressing issue. Giving each child a fair chance at succeeding begins with a healthy and nutritious diet.
AFM: As a speaker at the upcoming United Way luncheon, what message do you hope comes across to the event-goers?
VW: Apart from becoming aware of the overlooked issue of child hunger in our country, I would like the attendees to take away the message of understanding that every little thing you can give helps. Help as many people as you can in any way you can all the time.
AFM: How are our readers able to help this cause?
VW: To help United Way achieve what they have set out to do, please visit their Web site (vsuw.org) and purchase tickets to come to the event.
AFM: What can your fans look forward to from you in 2018?
VW: I am expecting 2018 to be a busy year with my book tour and performances.
AFM: Have you spent any time in Arizona previously? If so, is there anything, in particular, you are looking forward to doing during this visit?
VW: I have spent lots of time in Arizona over the years and am going to be spending more time in the coming months for events I will be a part of. Although I really enjoy going to the amazing spas and taking in the beautiful hikes, my recent trips to Arizona have been centered around my daughter's college tour. We went down to Tucson to visit U of A recently, and it was beautiful.
AFM: How do you plan on making a difference philanthropically in the future?
VW: I am dedicated to making a difference in as many lives as I can by taking action and implementing the positive change I wish to see in the lives of the people who live in our country.
Every child should be given the basic human right to go throughout their day without being hungry. The "We Are UNITED" luncheon will take place from 11:30 a.m. to 1:30 p.m. on Friday, May 18, at The Arizona Biltmore. Sponsorship opportunities, single tickets, and table sales are open, with information available at vsuw.org/2018-we-are-united-luncheon.