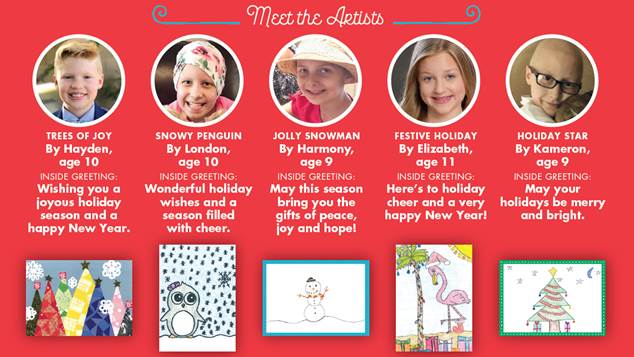 Still need to pick up your Christmas cards? We may have found the cutest cards of all--just look at the teeny penguin and festive flamingo!
From now through Dec. 31, stop by local Cobblestone Auto Spa, Desert Schools Federal Credit Union and IHOP locations to pick up a pack of five holiday cards for $5 with designs by Phoenix Children's Hospital patients. The Holiday Card Program is in its 31st year. Sales from the cards benefit the hospital's Center for Cancer and Blood Disorders.
Packs of 25 and 50 cards are also available at www.pchkidsart.org.