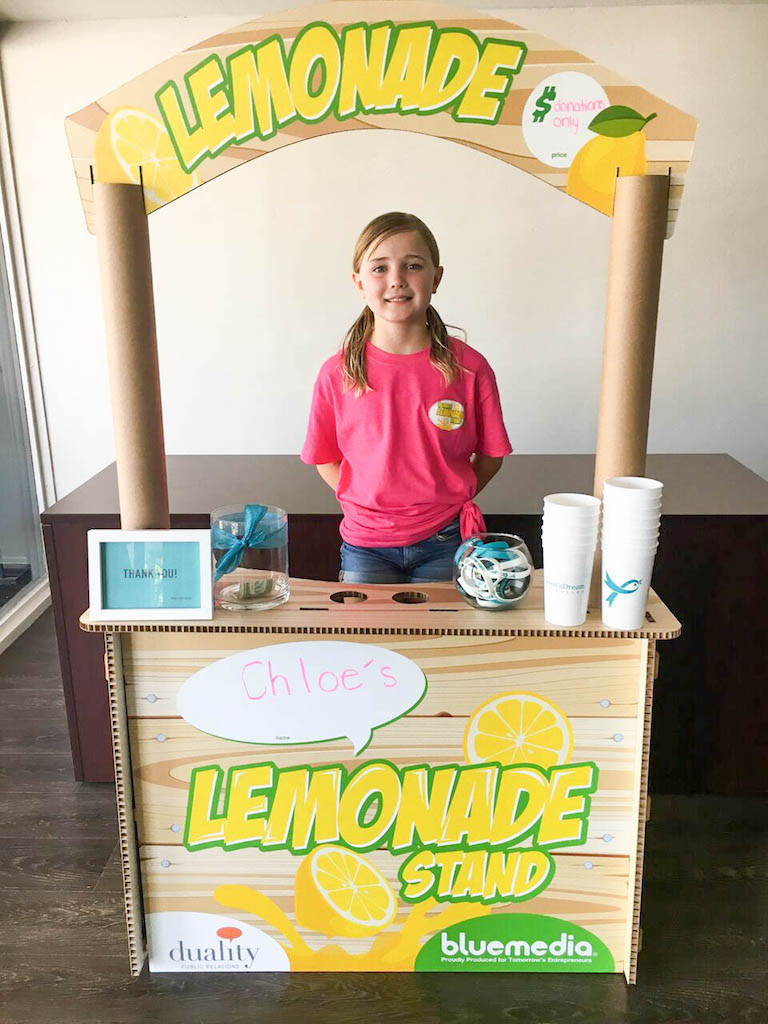 In four short months— the hottest months of the year—9-year-old Chloe Cundiff was able to raise nearly $10,000 for ovarian cancer research.
This past summer, Duality PR and bluemedia introduced the program "Take a Lemonade Stand" that provided 100 "kidpreneurs" a custom-fabricated lemonade stand where in turn they were able to run a business selling lemonade—donating at least 50 percent of their proceeds to a school or nonprofit of their choice. This inaugural program was seen to be very successful and definitely shined a light on 9-year-old Chloe Cundiff, who gave a 100 percent of the proceeds toward ovarian cancer research. While being an active 9-year-old dealing with school and club soccer, Cundiff was able to dedicate three to four hours a week at local businesses in the Valley selling lemonade for donations. Cundiff says, "some people gave me a few cents, while others have me hundreds of dollars." Cundiff was also lucky to having amazing lemonade donations from The Henry and FOX Restaurant Concepts to make sure as much money as possible was going toward a nonprofit that is very dear to her heart.
Cundiff already loved selling lemonade but when her mom told her about the chance to participate in the "Take a Lemonade Stand" program by Duality Public Relations and bluemedia, she was ecstatic to apply and raise money for a foundation started by her family in memory of her grandmother—who Chloe calls "Gigi"—who passed away from ovarian cancer. The nonprofit organization, Colleen's Dream Foundation, was started by Cundiff's mom and dad as a legacy for the late "Gigi" where the proceeds from the foundation are used for ovarian cancer research. "I am always trying to figure out how I can help Colleen's Dream," says Cundiff. "My Gigi, Colleen, died when I was young and I miss her a lot. I really want to keep other families from suffering like mine has."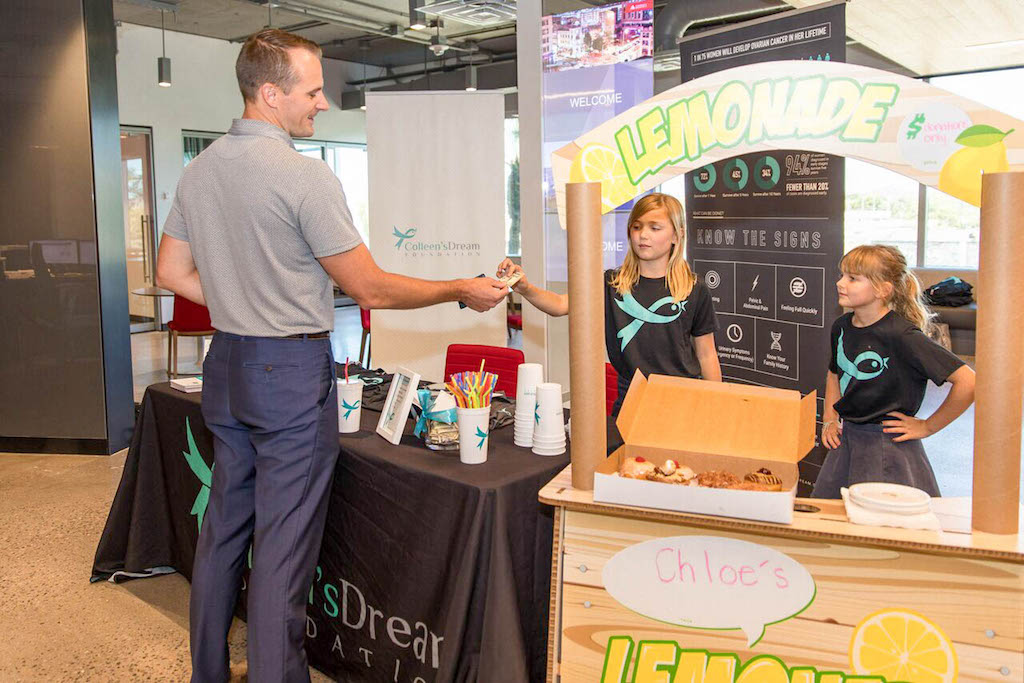 Cundiff's initial fundraising goal was $2,500 and was easily achieved in the first month of having her lemonade stand. In four short, but hot, summer months, she was able to raise a total of $9,348 for the Colleen's Dream Foundation. "I couldn't believe how generous people were. It made me so happy."
While being able to raise an abundant amount of money for the foundation, Cundiff says she has learned invaluable lessons on not only how to run a business but the importance of budgeting finances—at such a young age! "My mom and dad would teach me about budgets and margins because we had some expenses with cups, straws and ice. We would make a plan and stick to it." Another valuable lesson she learned was about the importance of keeping a good attitude while standing for hours in the heat but also not getting discouraged when it wasn't a good day with the lemonade sales.
When asked about her future business plans, Cundiff wants to participate in the "Take a Lemonade Stand" program next summer. To keep busy currently, she has started a cookie business to raise more money for Colleen's Dream Foundation.