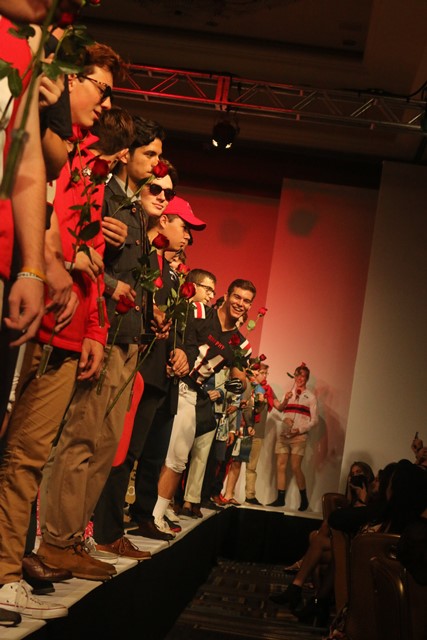 The date for one of the most anticipated fall charity events has been announced. On Friday, Nov. 3, the Brophy College Preparatory Mothers' Guild and Neiman Marcus will host the annual Brophy Fashion Show with proceeds exclusively benefiting the Brophy Financial Aid Fund. This year's event, entitled "Set the World on Fire" will take place at the Fairmont Scottsdale Princess and feature the fashions of Monique Lhuillier, presented by Neiman Marcus and the designer herself. Lhuillier even donated a ball gown to be raffled at the event.
The much-anticipated event starts at 10:30 a.m. and includes a social hour, lunch, shopping, raffles and, of course, spectacular fashions showcased by professional models and Brophy seniors. More than 200 members of Brophy's senior class will be dressed in fashions from Biltmore Fashion Park, Scottsdale Fashion Square, other fine Phoenix retailers, the Brophy Varsity Shop and its many clubs and sports teams.
While the fun and lively event is an annual crowd pleaser, the Brophy Fashion Show's fundraising purpose is to dramatically change the lives of deserving young men thorough contributions to the Brophy College Preparatory Financial Aid Fund. Since 1984, the Brophy Fashion Show has raised more than $6 million for scholarships awarded to academically-qualified students who would not otherwise have the opportunity to attend Brophy.
For more information on sponsorship opportunities and pre-event fundraisers, contact Pam Kolbe at pamkolbe@cox.net. To purchase individual tickets, centerpieces, commemorative shirts or raffle tickets, go to the Brophy Fashion Show website, https://www.brophyprep.org/page/giving/fashion-show.