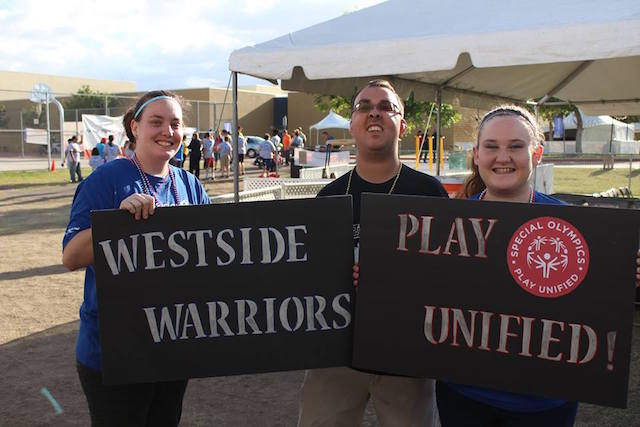 Special Olympics International has hit a milestone of 1.2 million participants in Unified Sports—in part thanks to the Special Olympics Arizona. The athletes involved in Unified Sports are individuals with intellectual disabilities and their teammates are individuals without intellectual disabilities, also known as Unified participants.
"Unified Sports allow for all individuals to play sports regardless of their abilities," says Laura Duncan, Director of Arizona Interscholastic Association for Unified Sports and Special Olympics. "Unified Sports are helping break down those disability barriers."
Having spearheaded the program in Arizona, the national governing body of Special Olympics recognizes that it owes a lot of its credit to Special Olympics Arizona for its success in reaching this goal.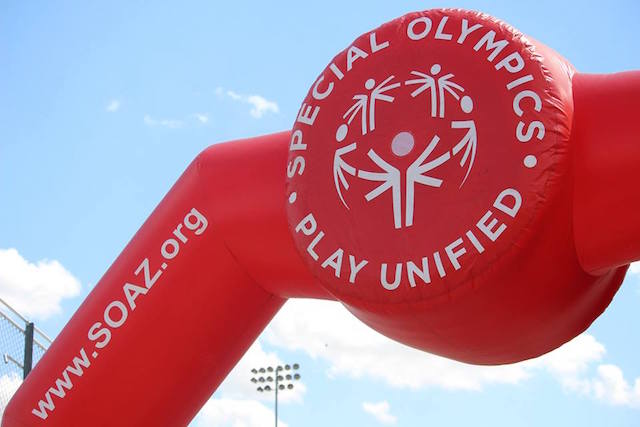 Currently, Special Olympics Arizona has 11,921 Unified participants, 700 Unified Sports teams and 17 sports available to play in. Arizona has also been successful because it focuses on getting schools involved with Unified Sports, says Duncan.
"Getting the administration, the parents and students involved has helped us become so successful," says Duncan. "Unified Sports brings awareness to schools and provides every individual an opportunity to get united and make teammates for life."
This milestone is an accomplishment because it means an increase in awareness and growth of Unified Sports not only in Arizona but also across the country, which hopefully, will only grow upward. The growth will allow more individuals with intellectual disabilities the opportunity to have a true athletic experience.
For more information on how to get involved with Special Olympics Arizona or to find local Unified Sports teams, visit www.specialolympicsarizona.org.