Page 1 of 11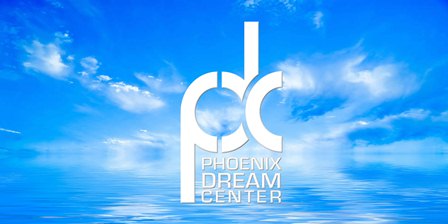 Arizona Foothills Magazine has given back to our community for more than 16 years and we are about to take on one of our largest projects yet! Arizona Foothills Magazine will be partnering with The Phoenix Dream Center and some amazing community leaders such as Mr. and Mrs. Jerry Meek, from Desert Star Construction, and Mark and Chrissy Donnelly, authors and philanthropists. The Phoenix Dream Center serves more than 40,000 people every month through a variety of programs and Arizona Foothills Magazine will be helping by supporting The Dream Center Life Recovery Program.
We are so excited to be a part of such a wonderful cause and help in every way we can to make this project spectacular! The Dream Center Life Recovery program is a faith-based, residential recovery program that helps men and women overcome substance abuse, anger management and emotional struggles. The Dream Center Rescue Project operates two separate homes for underage girls and adult women (18-30) who have been rescued from human trafficking and sex slavery from the streets of Phoenix.The Rescue Project is designed specifically to meet all their needs including spiritual and emotional support, while providing an environment that is loving and caring.
Read more to find out about how we are going to help The Rescue Project be a tremendous success! AZfoothills.com is so proud and honored to be a part of such a wonderful cause by helping girls have a safe haven. The 10 top design firms in the Valley will be participating in a contest to create the best room for these girls. These designers were chosen not only because of their incredible skills but also because of their big heart. Each designer came forward to help with The Rescue Project by donating their time, energy and money to help create a beautiful room. By working together to help build a warm and loving environment for these oppressed girls, we are facilitating a better community in Arizona.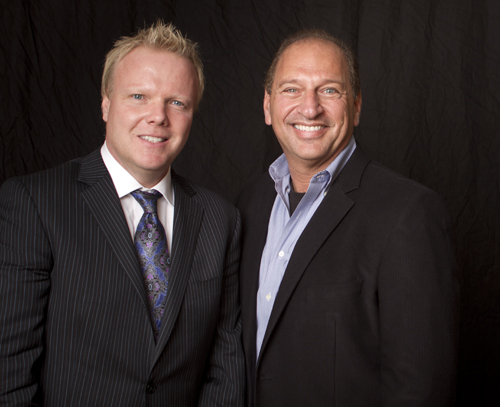 Michael Dee (left) and Jerry Meek (right)
The Phoenix Dream Center and Arizona Foothills Magazine has teamed up with Jerry Meek, from Desert Star Construction, to help create 10 new beautiful rooms for girls that are in The Rescue Project. With the help of Jerry, The Phoenix Dream Center has been able to procure the top 10 interior designers in the city to create and design the rooms.
Arizona Foothills Magazine was lucky enough to meet the 10 amazingly talented and good hearted designers that will be helping with this project. Michael Dee told Jerry Meek, "Instead of an annual show house, we wanted to make a difference and this will be a huge impact on our community. We have the top interior designers, all giving their time and talent, to make a difference.  We will showcase them in our May issue of Arizona Foothills Magazine." Read on to meet each of the designers, watch a video on why they are involved in this project, and find out what their vision is to make The Dream Rooms perfect for these girls in horrible conditions.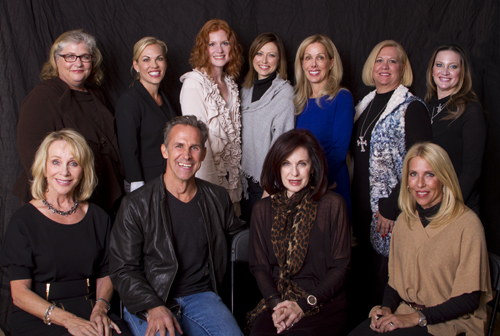 Stay Tuned! When the rooms are completed, we will have before and after pictures of the rooms and we want you to vote on your favorite rooms!
The Designers will win prizes for these categories so stay tuned to see who will win for:
Grand Prize Winner: Best Overall
1.      Best One Person Room
2.      Best Two Person Room
3.      Best Three Person Room
4.      Best Living Area
5.      Best Bathroom
6.      Best Closet
7.      Best Furniture
8.      Best Home-like/ Comfortable Design
9.      Best Space Utilization
10.    Best Theme
---
All the designers and their sponsors will be acknowledged in Arizona Foothills Magazine's September Issue. The designer who wins the Grand Prize Category will be featured in an additional two-page spread in the September Issue.
The contest and the voting will begin on April 18, 2012. The contest and voting will end on June 18, 2012. Voters will be able to vote once a day. That's right, one vote per email address per day! There is a way for designers to receive more votes. You can purchase votes! Voter can buy as many votes as they want. Votes are $5 each and the money will benefit next year's Dream Room Contest.
However, you are only allowed to purchase votes for one category of your choice. You will not be allowed to purchase votes for more than one category, so stick with one category that you believe your favorite designer deserves to win. 100% of the proceeds during
the voting will go to the Dream Center.
Check out the pictures from the event on Thursday night here:
http://www.arizonafoothillsmagazine.com/photo-gallery.html?func=detail&
Photography by Dan Raustadt, Dan@biggerpictureimages.com
 To learn more about this wonderful cause read our previous articles: http://www.arizonafoothillsmagazine.com/features/az-giving/2622-dream-big-with-the-phoenix-dream-center.html
Do not forget to vote for your favorite Custom Home Builder Here: http://www.arizonafoothillsmagazine.com/best-of-our-valley-2012/voting/85.html
Vote for your favorite Interior Designers that are in the contest here:
http://www.arizonafoothillsmagazine.com/dreamrooms
Read up on an amazing interview with Jerry and Carol Meek: http://arizonafoothillsmagazine.com/features/az-giving/2872-jerry-and-carol-meek-a-couple-to-change-the-world.html
If you would like to be a part of this dream for Phoenix, please visit www.phxdreamcenter.org/volunteer to see volunteer opportunities. Donations can be made online or by contacting the development department at kgadberry@phxdreamcenter.orgThis e-mail address is being protected from spambots. You need JavaScript enabled to view it or 602.346.8778.
                                    or
To learn more about the center, we invite you to come to one of our Tuesday Tours, given each Tuesday from noon to 1pm at the Dream Center. You can also visit our website at www.phxdreamcenter.org.