Page 1 of 2
It takes a village to raise a child, and it takes strong family-community alliance coupled with compassion to ensure a successful beginning to a lifetime of education.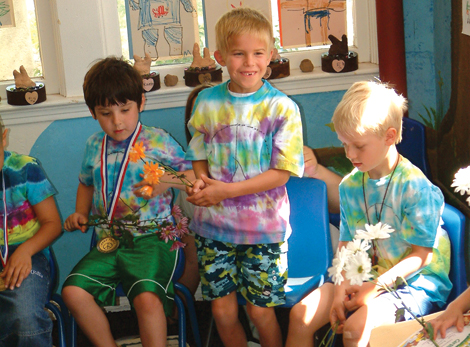 Sue Johnson, the executive director of The Family School—a preschool and kindergarten facility that provides counseling, special education, and early childhood education for Valley children and families—doesn't set out to take on as much as she does. It's just in her nature. For instance, Johnson didn't go searching for the opportunity to act as guardian for a Family School student with severe dyslexia living in an environment unsuitable for her needs. Nor did she plan on welcoming a family of four with special-needs children to live in her guest house for the better half of four years. But she did. Johnson's compassion and desire for the betterment of others has, over the years, propelled numerous families and children to the right start on their paths to the future.
It is through Johnson's work at The Family School that this observation becomes apparent. Nearly 17 years ago, Johnson and co-founding partner Susan Cedar joined forces intending to create a place where children of all backgrounds could come together and learn.
"We wanted to build a place of community for [the] children and family's first school experience where children and families could get everything they needed in one place," says Johnson, who adds that the school's sense of community can be attributed in part to the numerous family-involvement events and programs aimed at providing exceptional care to students—including those with developmental and special education needs.