Page 1 of 2
One organization; one girl; one day at a time.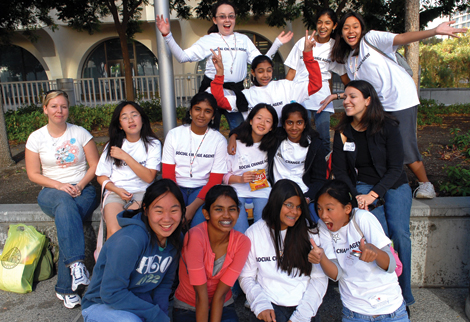 Founded in 2002, Girls For A Change (GFC) began as a grass-roots nonprofit organization in San Jose, Calif. After three successful years, GFC branched out to Phoenix, where the young women affiliated with GFC are determined to make a difference in the future of their communities.
After expanding to Phoenix in early 2005, GFC welcomed Laura Valdo as the executive director of its Phoenix chapter in 2007. As a young girl growing up in Southern California, Valdo witnessed numerous acts of violence and racism in school. As a result, she believes strongly that today's girls need a positive outlet for their upbringing.
"Girls For A Change is a national organization empowering girls to create social change," Valdo says. "We invite young women to design, lead, fund and implement social change projects that tackle issues in their community." GFC guides, supports and affords the necessary tools for girls to implement these transformations. A pilot program that began with 100 girls in 2005 today welcomes 300 young women 11 to18 years old. "What I always remember is that if I work hard enough and utilize my resources, I will always succeed," says Aline, a young member of GFC.