As the homeless crisis continues to increase in metro Phoenix, so does the community outpour of volunteers and services for individuals and families experiencing homelessness in the Valley. Among these local volunteers and community leaders is Valley resident Margaret Taylor who has been passionately serving the East Valley homeless community for over a decade.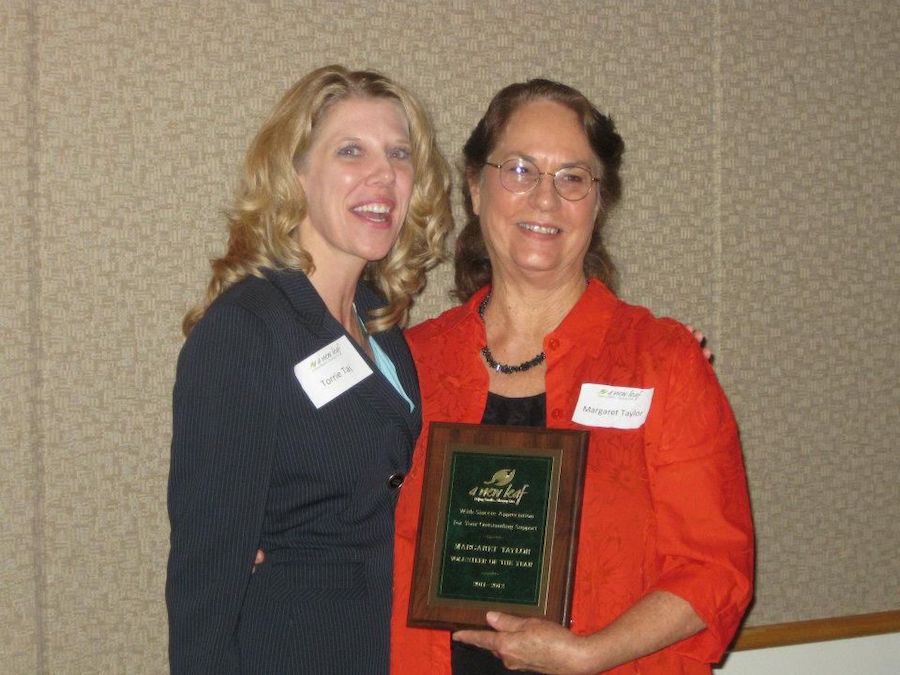 Margaret Taylor, A New Leaf volunteer who's served the community for over 10 years.
Taylor began her volunteer work for the homeless in 2009 after she came across a newspaper ad from Mesa United Way looking for people to fill an AmeriCorps program for older adults. At the time, she was retiring from her teaching career of 37 dedicated years at Mesa Public Schools and had recently lost her husband. Looking to fill the time on her hands, Taylor applied for the position and quickly realized the homeless needs in her community.
"Much to my shame, I did not know about all the services that were needed because I was so busy isolated and thinking of my teaching career rather than the wider community," says Taylor. "So I am not a young person coming to this interest, but I am totally involved as a senior citizen."
Today, Taylor is an avid volunteer at East Valley Men's Center in Mesa through the local nonprofit, A New Leaf, which is committed to providing life-changing services to those facing homelessness and other heartbreaking challenges in the Valley. East Valley Men's Center provides beds, meals and support to over 100 single homeless men each night. One of Taylor's biggest accomplishments there was scheduling all the meals and food donations that the shelter provides the men throughout the duration of their stay, helping to serve nearly one million meals.
"They are fed three times a day, everyday of the year, and I mostly worked on getting the dinner and lunches provided over there," says Taylor. "The community does the buying, preparing and serving of the meals—church groups, a car dealership, individuals, restaurant owners—just a whole variety of people who are willing to help."
Taylor emphasizes that homeless individuals need the community's help now more than ever following the pandemic and high rent and mortgage rates. However, her desire to serve those experiencing homelessness is also due to the amazing dedication and perseverance she has witnessed from the people of her community and other volunteers throughout her time at East Valley Men's Center.
"[It's] not only the need that you can see and hear about, but volunteering gives me value also," says Taylor. "So, as an older adult, I'm not going to be sitting around doing nothing. It's not my work ethic . . . and you can volunteer at many places, but when I'm working with A New Leaf, I know I'm at an organization that really has impact."
Learn more about volunteering opportunities at A New Leaf at www.turnanewleaf.org.