Sitting across from Glendale's Clavelito Park, Delta Dental and Southwest Human Development built a Little Free Library. The new book stand is decorated with smiling teeth and the Tooth Fairy. During the March 10 dedication ceremony, the companies filled the Little Free Library with dozens of age-appropriate books about oral hygiene.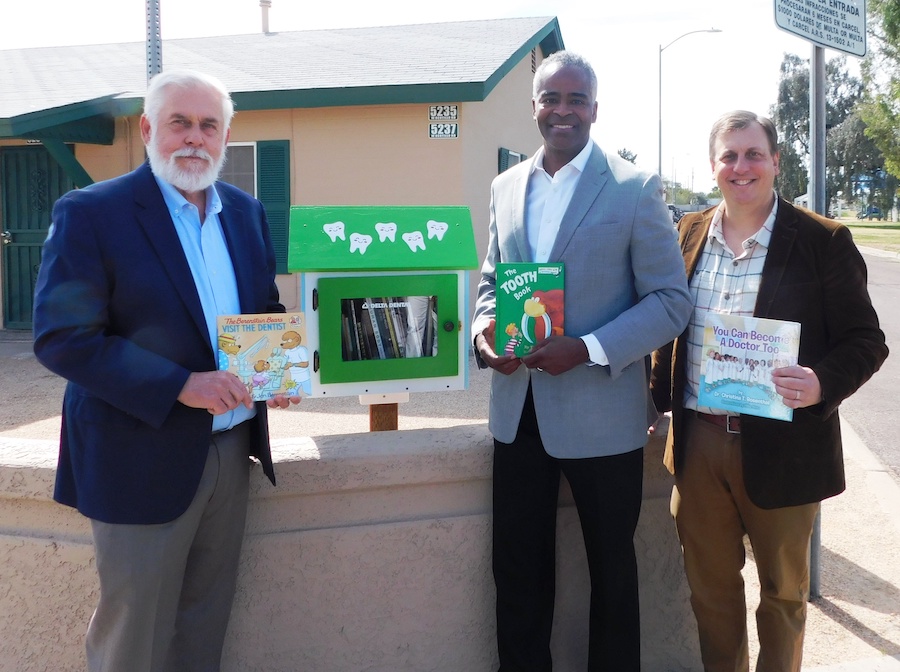 Glendale Mayor Jerry P. Weiers, Delta Dental President and CEO Michael Jones, and Southwest Human Development Chief Development Officer Jake Adams.
"This 'take a book, return a book' free book exchange will provide children the opportunity to read fun age-appropriate books at home, which could very well be the only book that child owns," says Michael Jones, Delta Dental, president and CEO. "The Little Free Library program helps inspire readers and expand access to educational materials to improve the overall wellness of our communities."
The concept of the nonprofit, Little Free Library, was inspired by studies that found children who grew up in homes without books were on average three years behind in reading when compared to children who were surrounded by books.
Not to mention, two out of three children living in poverty have no books to call their own. The amount of Little Free Libraries continue to spread across the U.S. and even internationally. Now, there are more than 150,000 registered Little Free Library book stands worldwide.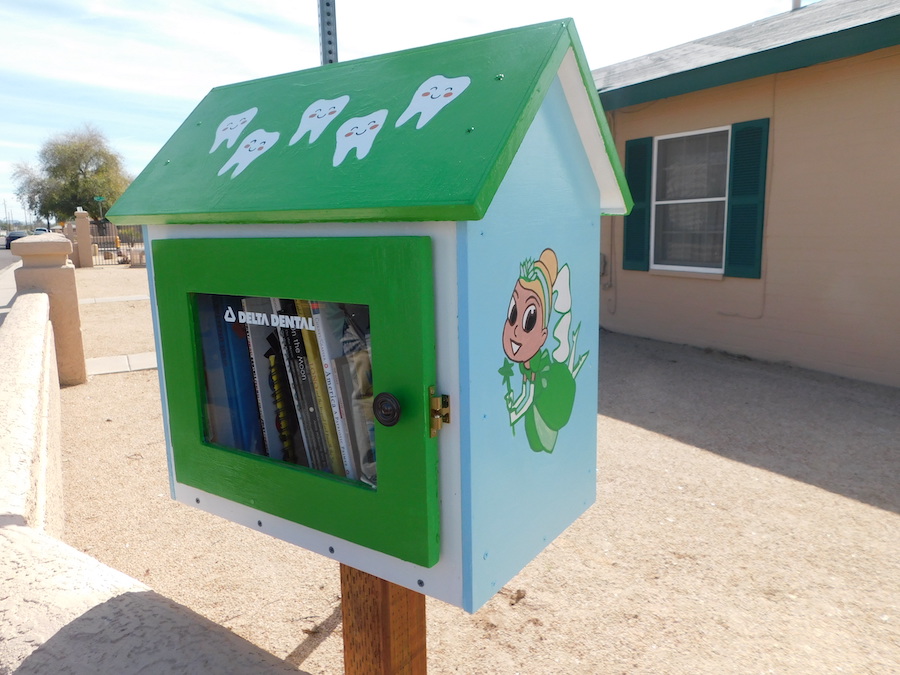 "Being able to read changes lives for children. Delta Dental's donation of the Little Free Library and so many books will impact children for years to come," says Jake Adams, Southwest Human Development, chief development officer. "We are proud to partner to make this library happen as well as working with the Delta Dental of Foundation on a wealth of other programming for Arizona's youth."
Visit the new Glendale Little Free Library location at the Glendale Homes Property at 5237 W. Ocotillo. To find more Little Free Libraries in Arizona, visit littlefreelibrary.org/map.