Guest post by Alessandra Navidad, President and CEO of the Arizona Animal Welfare League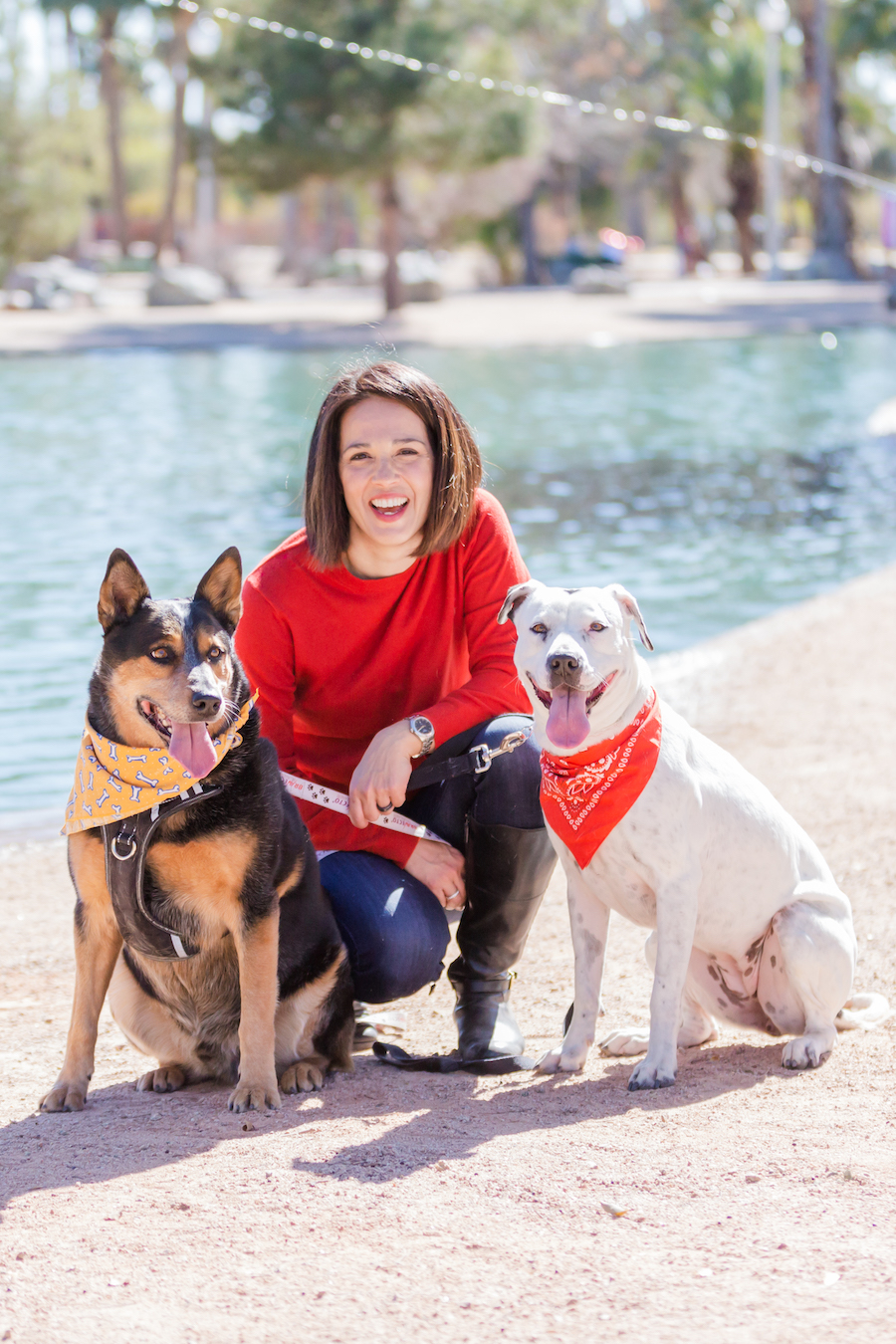 The Arizona Animal Welfare League (AAWL) saves the lives of over 4,000 cats and dogs every year and this life-saving work would not be possible without the support and generosity of the local community. As AAWL continues to grow and take in more vulnerable animals, more dedicated foster families are needed to help care for them until they are ready to find their forever home.
There are so many benefits to becoming a foster for a pet in need, here are just a few.
Provides a Homeless Pet a Much-Needed Break
Foster families allow pets to have a break from the stressful shelter environment. Pets love the one-on-one attention that comes with care from their foster families, and the experience also provides the animals an opportunity to acclimate to people or even other pets.
Plus—fostering is a great way to learn more about the behaviors of each animal, so it is easier to find the perfect family for them in the future.
Endless Supply of Entertainment
Taking your foster dog on hikes or playing with your foster kitten for hours can serve as endless fun and a great way to keep you active. Coming up with new ways to entertain your foster also allows you to exercise your creative muscles. Plus, nothing attracts new friends like a cute pet. Take your foster dog for a safe stroll through the neighborhood or to the park, and you're sure to meet another animal lover.
Take Pet Ownership for a Test Drive
For those who are on the fence about adopting a pet, fostering is a great first step to find out if you are ready for a full-time furry family member. Potential pet parents can assess how they would need to care for a pet, as well as learn how rewarding being a parent can be without a long-term commitment up front.
No Cost to You
Fostering is free, and AAWL fully covers all medical and living costs for foster pets! Pet food? Medical care? Dog beds, cat toys, or even a leash? All of these necessities are provided to you when you bring a new foster pet home.
Whether you're considering adding a furry friend to the family, have some time to spare, love animals, or just want to add excitement to your life, you can make a huge impact on the lives of homeless pets by becoming a foster parent with AAWL.
AAWL supplies foster families with everything they need to care for their temporary new family member. All you need to provide is the love!
For more information regarding AAWL's foster program and the application process, please visit www.aawl.org.