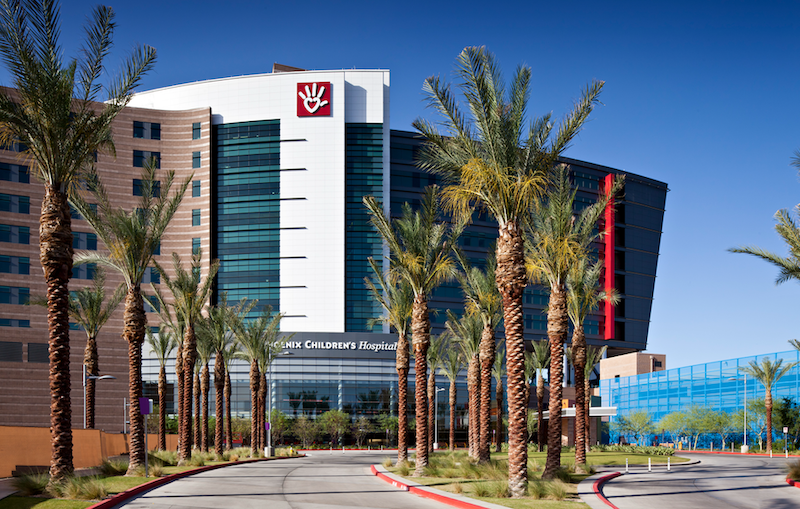 ABC15 and the community came together on Wednesday, April 13 to raise $429,592 for Phoenix Children's during the 10th annual ABC15 telethon. All funds benefited the hospital's pediatric care, programs and services that Phoenix Children's has provided to patients and their families for over 35 years.
Sponsors and hospital staff ran the phone bank as callers gave a "Hero for Hope'' donation of $20 a month or a one-time gift of $240. For every donation, a "Superhero Sidekick"-stuffed animal was delivered to a patient at Phoenix Children's Hospital as a gift from the caller.
"The generosity of Arizonans never ceases to amaze us; when we put out the call, our viewers always give with their hearts," sayd Anita Helt, vice-president and general manager at ABC15. "We're inspired by the world-class care the incredible team at Phoenix Children's provides families in our community."
ABC15's coverage of the telethon included segments of inspirational stories ranging from Child Life, Bereavement Program, Kids who give, Autism Research and more at Phoenix Children's. Sonoran Living, ABC15's lifestyle program hosted by Terri Ouellette and Susan Casper, devoted their entire show to the telethon.
"The support from ABC15 and their viewers is truly exceptional," says Steve Schnall, senior vice president and chief development officer of Phoenix Children's Hospital Foundation. "The stories told are firsthand accounts of how the services we provide and the care from top talent at Phoenix Children's are impacting our patients and their families. These funds will go a long way towards helping us continue to recruit the best talent there is and expand to provide more care for those who need it most."
Phoenix Children's continues to be a leader in pediatric care as one of the nation's largest pediatric care systems. It comprises Phoenix Children's Hospital, East Valley at Dignity Health Mercy Gilbert Medical Center, four pediatric specialty and urgent care centers, 11 community pediatric, 20 outpatient clinics, two ambulatory surgery centers, and seven community-service-related outpatient clinics throughout Arizona.
The ABC15 Telethon will return April 2023. If you missed this year's telethon, you can still support the cause by donating online here.