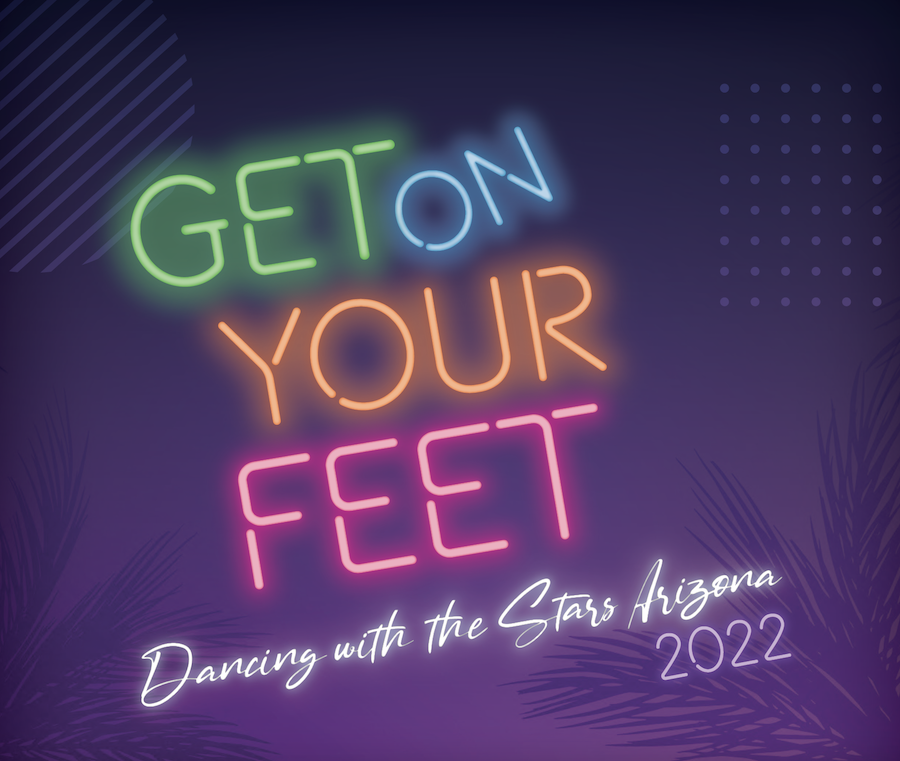 The National Kidney Foundation of Arizona invites you to Dancing with Stars Arizona: Get on Your Feet on Saturday, May 7 at the JW Marriott Desert Ridge Resort and Spa. Local celebrities will participate in a friendly dance competition to raise money and awareness for patients fighting kidney disease in Arizona.
The fundraiser event mirrors the successful ABC-TV program, "Dancing with the Stars." Well-known faces in Arizona, most with no prior dance experience, pair up with professional dancers to take on the stage and dance toward the winning title in front of judges. At the end of the night, one pair will be named "2022 Arizona Celebrity Star Champions." The audience has the chance to get engaged by purchasing votes for their favorite pair.
This year's Dancing With the Stars Arizona is co-chaired by Paradise Valley residents and previous Celebrity Star Dancers, Alyssa Bair, Dr. Sheetal Chhaya and Jarrod Smith. The host of the night is local celebrity Rich Berra of the Johnjay and Rich Morning Show.
The 2022 Celebrity Star Dancers include:
Kelly Ann Barker, Human Resources at Assisteo Home Health
Lisa Barnes, Actress and Community Philanthropist
Tina Bhakta, Community Philanthropist
Christian DeAngelis, Real Estate Agent at RETSY
Kristin Hartman, Community Philanthropist
Dr. Rahul Mehan, Owner, East Valley Urology Clinic
Lisa Moody, Chairman of the Board at Renalogic
Charlene Ochoa, Senior Executive Assistant at Versant Capital Management
Amy Ross, Franchise Owner at DryBar
Dancing With the Stars Arizona has raised over $8 million over the last 15 years, allowing the National Kidney Foundation of Arizona to continue to provide education about Chronic Kidney Disease (CKD) and help CKD patients in Arizona receive critical care and support. The foundation has provided dynamic programs, direct patient support, kidney health initiatives and organ donation awareness for over 50 years.
Tickets and sponsorship packages for Dancing With the Stars Arizona 2022 are still available. For more information about tickets, sponsorships and celebrity dancers, visit www.azkidney.org/dance.