Desert Foundation Auxiliary (DFA), a 501(c)3 founded in 1965, held its 56th Annual Luncheon to elect its 2022-23 Board of Directors February 2nd at Paradise Valley Country Club.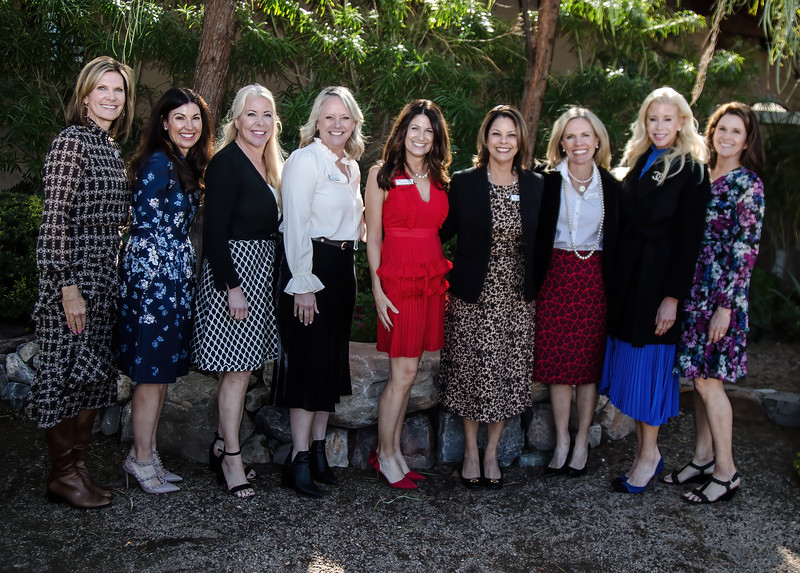 Pictured from left: VP Membership Nancy Bates, Treasurer Joan Raskin. Recording Secretary Kati Travelle, Officer-at-Large Susan Wissink, Ball Co-chair Liz Pierson, President Michele McCabe, Ball Chair Jean Cody, Social Secretary Megan Hackbarth and Officer-at-Large Wendy Arendt. Not pictured Officer-at-Large Jenny Ellis.
DFA presented to their charity for 2021, Arizona Helping Hands, a check from the proceeds of their 55th Desert Ball.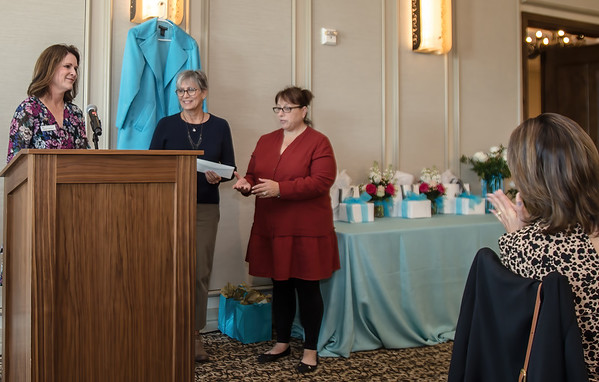 Pictured from left at the podium DFA member and Charity Selection Chair Wendy Arendt with Terri Leon Interim CEO Arizona Helping Hands and Lisa Herz Special Programs for Arizona Helping Hands.
DFA also celebrated three members achieving lifetime membership status (35 years). Mrs. John Bracken and Ms. Anne Peter both joined the organization in 1985 and Mrs. Charles Dunlap III in 1986 and remain active associate members.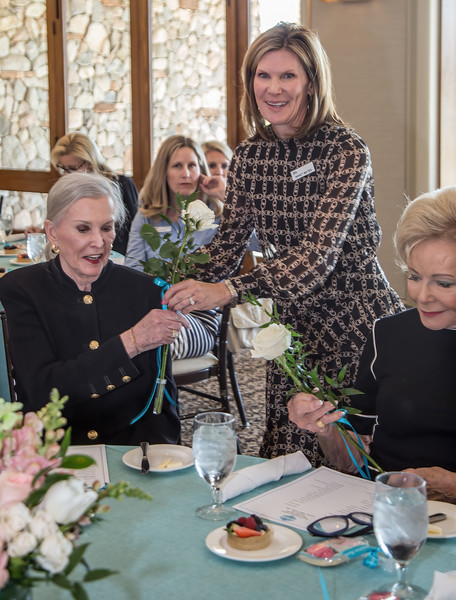 Pictured from left: Ms. Anne Peter and Mrs. William Bracken who both joined DFA in 1985 being presented with a white rose by Nancy Bates.
Mrs. Charles Dunlap III joined DFA in 1986 and was presented with a white rose for achieving lifetime membership status.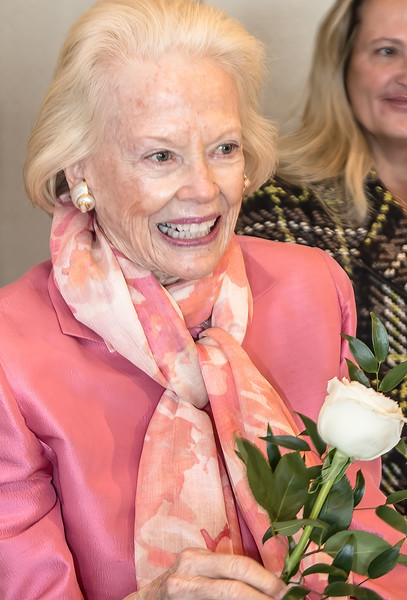 The organization also welcomed five new members to its 60 member Active status.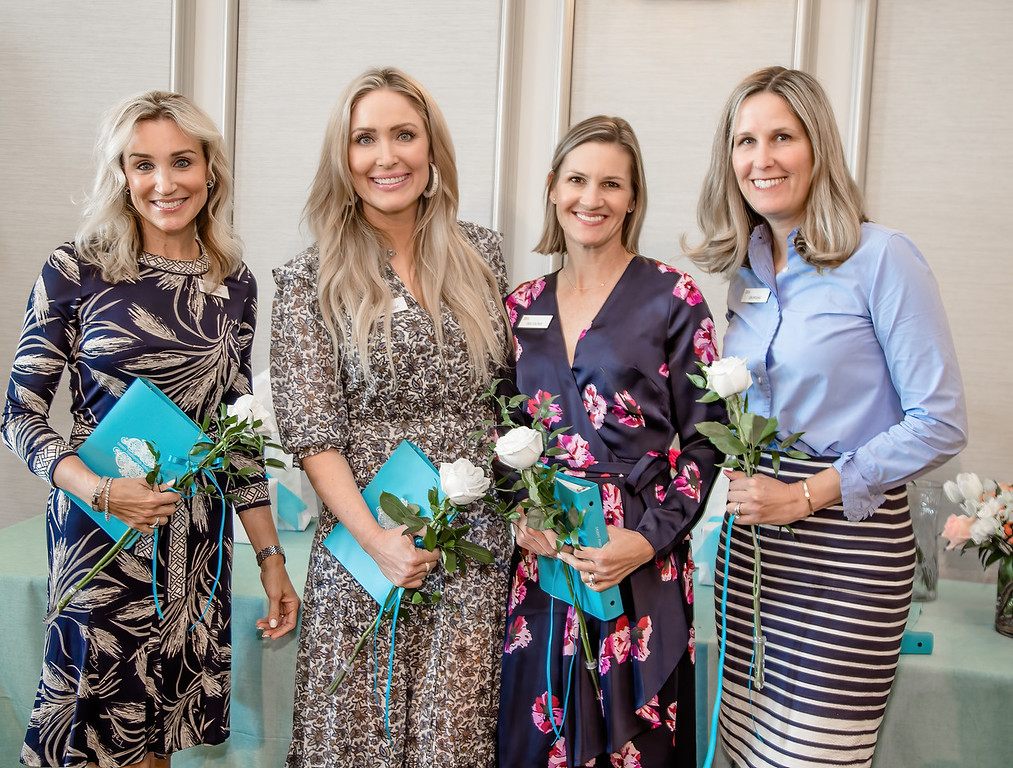 Pictured from left: Angela Cervi, Nicole Cundiff, Emily Calihan and Jen Brigham. Not pictured Nydia Cardot.
Desert Foundation Auxiliary selects and honors accomplished young women and their families at a Ball held in December at The Phoenician so as to provide funds for 501(c)3 organizations that focus on charitable, scientific, literary and educational purposes. For more information on Desert Foundation Auxiliary please visit our website, www.desertfoundationauxiliary.org.
All photographs courtesy of Colleen Katz Pictures in Pixels Photography