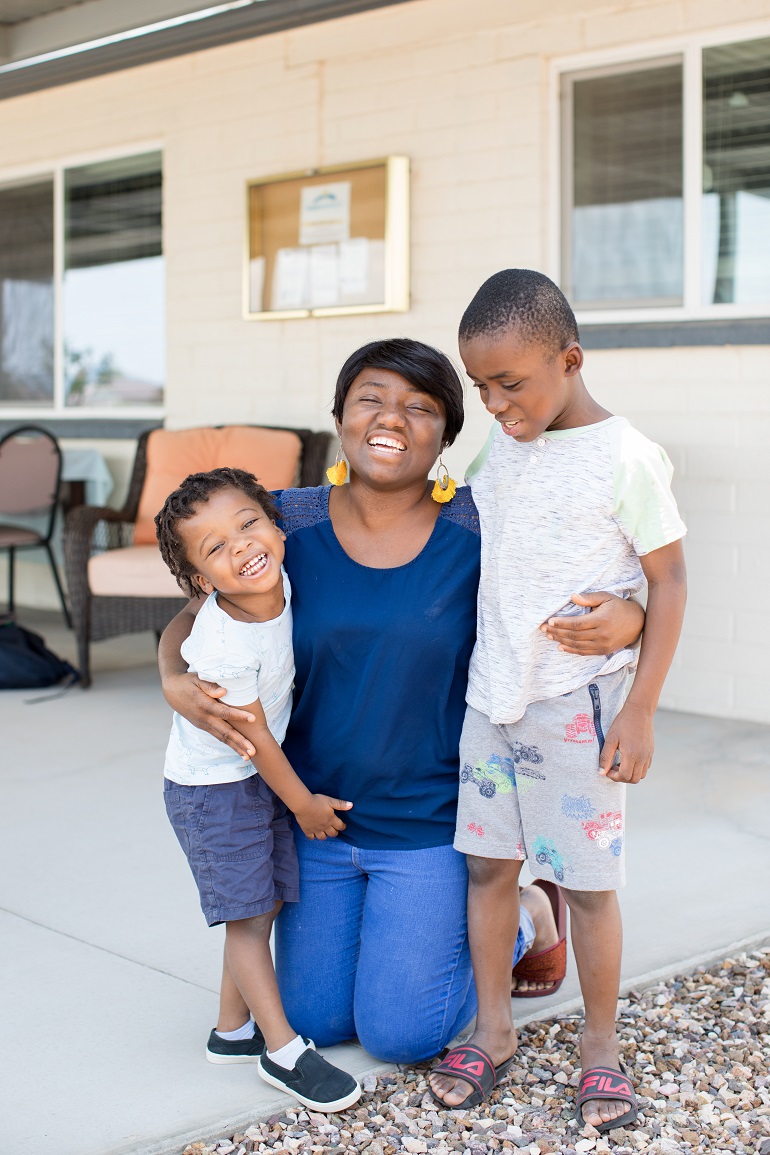 Hope Women's Center (HWC) invites the community to an exciting evening of golf and food at Topgolf Scottsdale on Thursday, February 24, 2022, at 6 pm. All proceeds will go toward HWC's mission of encouraging, engaging, and equipping women and teen girls in crisis, poverty, and abuse.
The evening's theme is '80's Night' and the festivities include a live DJ, costume contests, prizes for top scorers, a hole-in-one contest, food, and dessert. Bay purchases (6 guests per bay) can be made at www.hopewomenscenter.org/news-events.
Sponsorship opportunities are available. All proceeds will go toward the programs and services offered at Hope Women's Center six centers.
Hope Women's Center has been helping women get back on their feet since 1984, and because of community need, HWC has grown to six locations--Phoenix, Apache Junction, Coolidge, West Valley, Maricopa, and Camp Verde. Their free, trauma-informed services address the holistic needs of women, with a focus on mentoring, life skills classes, support groups, pregnancy services, and parenting classes.
The economic effects and stressors of COVID prompted HWC to develop two additional programs in 2020. The Hope Heals program provides crisis counseling and mental health support. The Hope at Work program offers job skills classes and entrepreneurial training, and will expand to connect women with internship opportunities in the future.
"COVID heightened the needs of our women and their families," says Tammy Abernethy, CEO of Hope Women's Center. "It impacted our services and the ways in which we provide them. But one thing COVID didn't do - it did not keep us from being a place of help and hope in the community."
During COVID closures, HWC distributed food and essential items to women and their families, providing over 49,000 meals, services, and programs to more than 1,100 women by the end of 2020. They opened their Maricopa center in December of 2020, and in May of this year, they acquired Abide Maternity Home in Camp Verde.
"Hope Women's Center has adapted to accommodate the ever-growing needs of our women and their families," says Abernethy. "But we couldn't have done it without the support of community partners. Many businesses, civic groups, foundations, churches, and volunteers stepped in during the pandemic. They hosted donation drives, volunteered at work days, and gave financially to help us serve our women. The response was incredible."
This is HWC's second annual Topgolf fundraising event--and another example of their creative, adaptable spirit. "Our fundraising efforts had to shift last year, too," says Abernethy. "So we made it fun and held our first Topgolf event. It was so successful, we're inviting the community to join us again this year!"