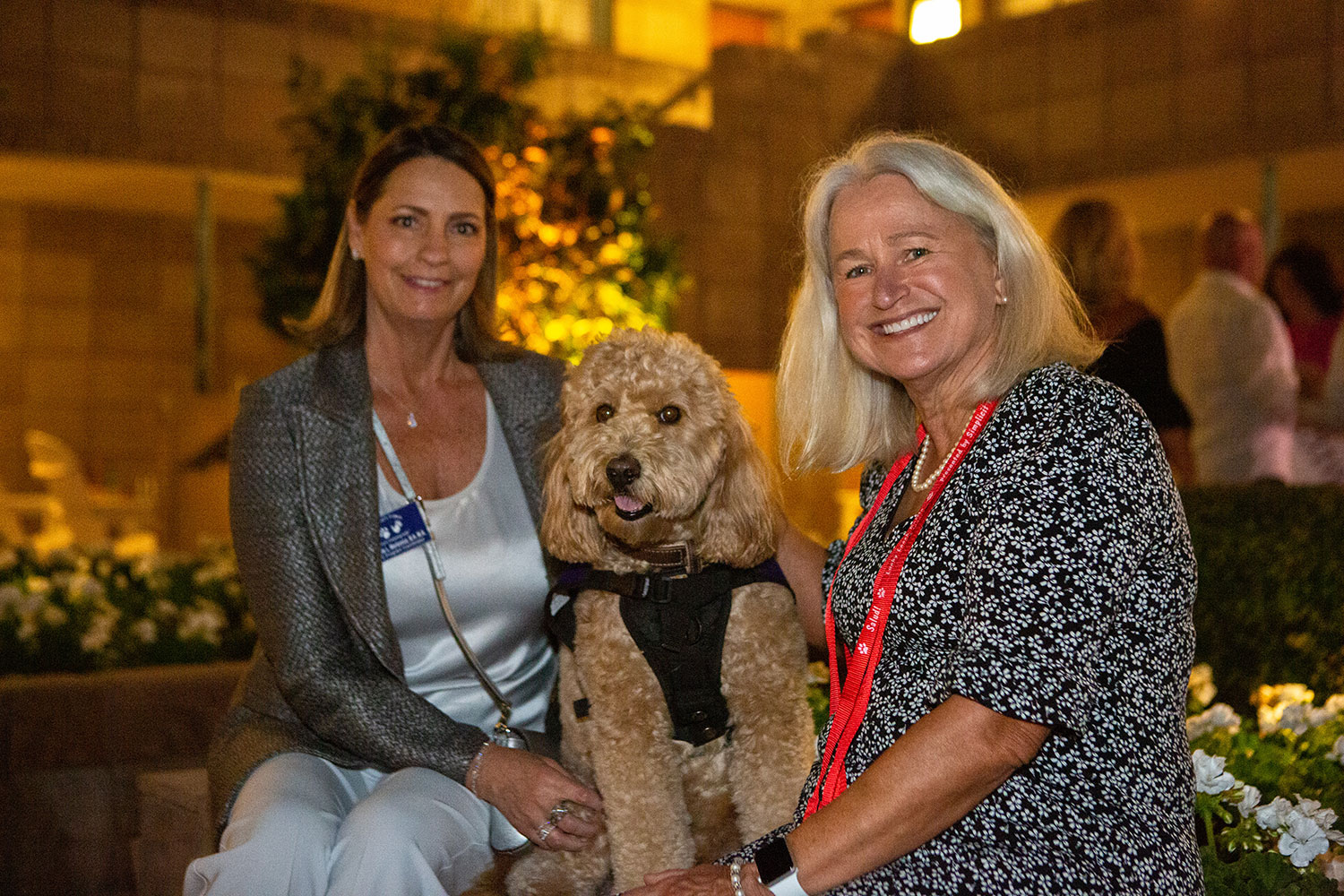 Gabriel's Angels announced today that its 2021 "A Night of PAWSibilities" gala, held on November 6 at the Arizona Biltmore Resort, raised over $239,000 to continue its mission of providing healing pet therapy to abused, neglected and at-risk children across Arizona.
Previously known as Salud!, a wine-tasting event held at the Omni Montelucia Resort & Spa, the organization opted to take its signature event in a new, exciting direction after taking a year off from in-person events due to COVID. The event was co-chaired by long-time Gabriel's Angels supporter Tami Butcher, along with Bernadette Coggins and Samantha Hagan.
"Over the last 20 months, we've all seen a lot of changes. From the way we do business to the ways that we celebrate and interact with each other – every facet of our lives has been impacted," said Butcher. This year, we wanted to shake things up a bit and really honor the ability to come together again – we wanted to treat our loyal supporters to an evening they wouldn't forget, a Night of PAWS-ibilities."
The new event format invited guests to the Paradise Garden at the Arizona Biltmore Resort, where they were greeted by Pet Therapy teams and a spectacularly dressed, eight-foot-tall "champagne diva" who donned a skirt made of 200 glasses of the Biltmore's best bubbly. A gorgeous blanket of stars kept guests cozy as they strolled the garden and were treated to mesmerizing shows from an LED hula hooper and fire dancer, and were often overheard asking "how did he do that?" as guest emcee and mentalist Rod Robison performed various mind-melding tricks to engage and entertain the crowd. Simultaneously, live music from the Shining Star Band filled the space while artist Zybrena Porter painted a very special pet portrait, and attendees clamored to purchase the always anticipated Lucky Leash raffle tickets for a chance to win a host of desirable packages and prizes.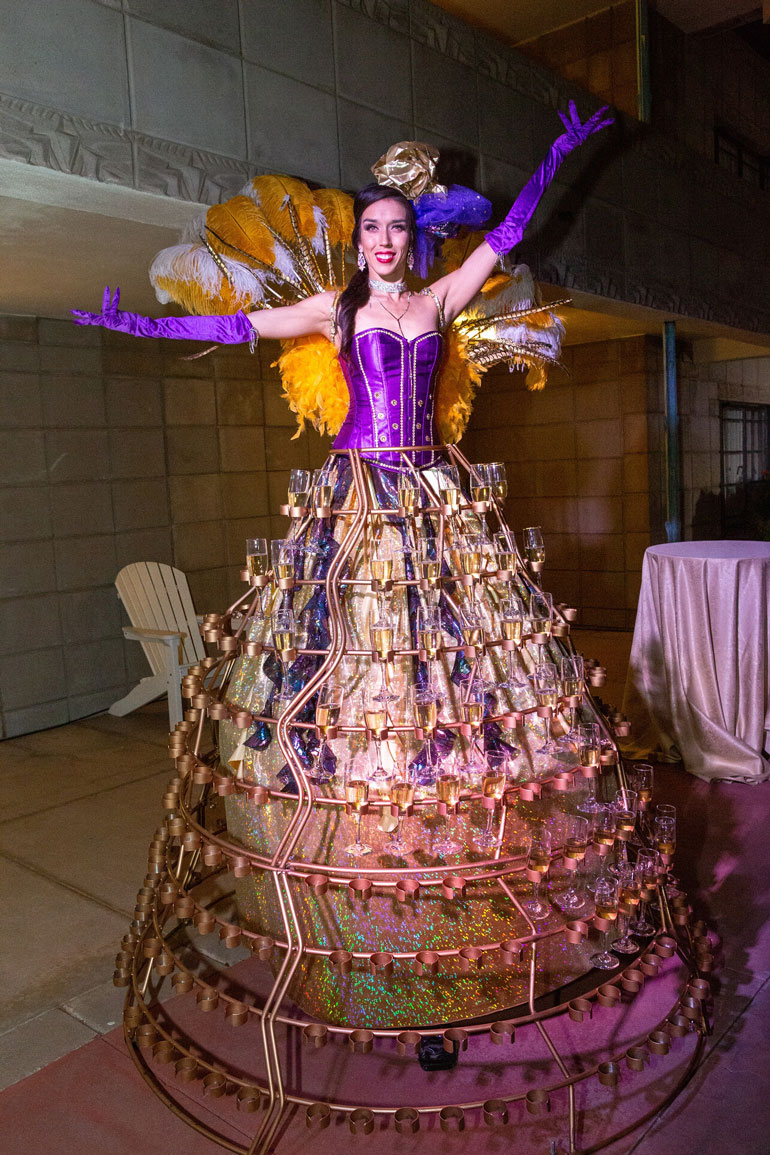 An intimate affair with 265 guests in attendance, the evening featured a fully hosted bar and a lavish family-style menu that featured nine delectable dishes like crab cakes with mango salsa, pan-seared salmon with toasted farro, and caramel banana cheesecake.
The live auction and paddle raise event was led by Valley fundraising icon Brett Higgins, who helped Gabriel's Angels to surpass its 2021 fundraising goal by more than $55,000. All proceeds from "A Night of PAWSibilities" will help Gabriel's Angels to continue its work with at-risk children in Arizona.
"This was one of the most meaningful opportunities we've had to connect with our supporters and the community at-large in a long time," said Melissa Steimer, CEO of Gabriel's Angels. "Through a lot of relationship building and hard work from our event committee and board members, we were able to host our most substantial fundraising event in several years and we couldn't be happier. We know that especially this year, our community has had a host of top-notch events to attend and even more charities that are in need of their generous donations. We are humbled and grateful for those that chose to not only give us their time, but their treasure, as well. Their contributions will serve the at-risk children in our community in immeasurable ways."
A Night of PAWSibilities was made possible through the generous support of presenting sponsor AZPetVet, along with additional sponsors Daphne's Head Covers, Western Alliance Bank, Tami and Mike Butcher, Charles and Scotty Lowry, BNI, Jaburg Wilk, Fromm Smith & Gadow, Christophel & Hagan, and Empire Cat.