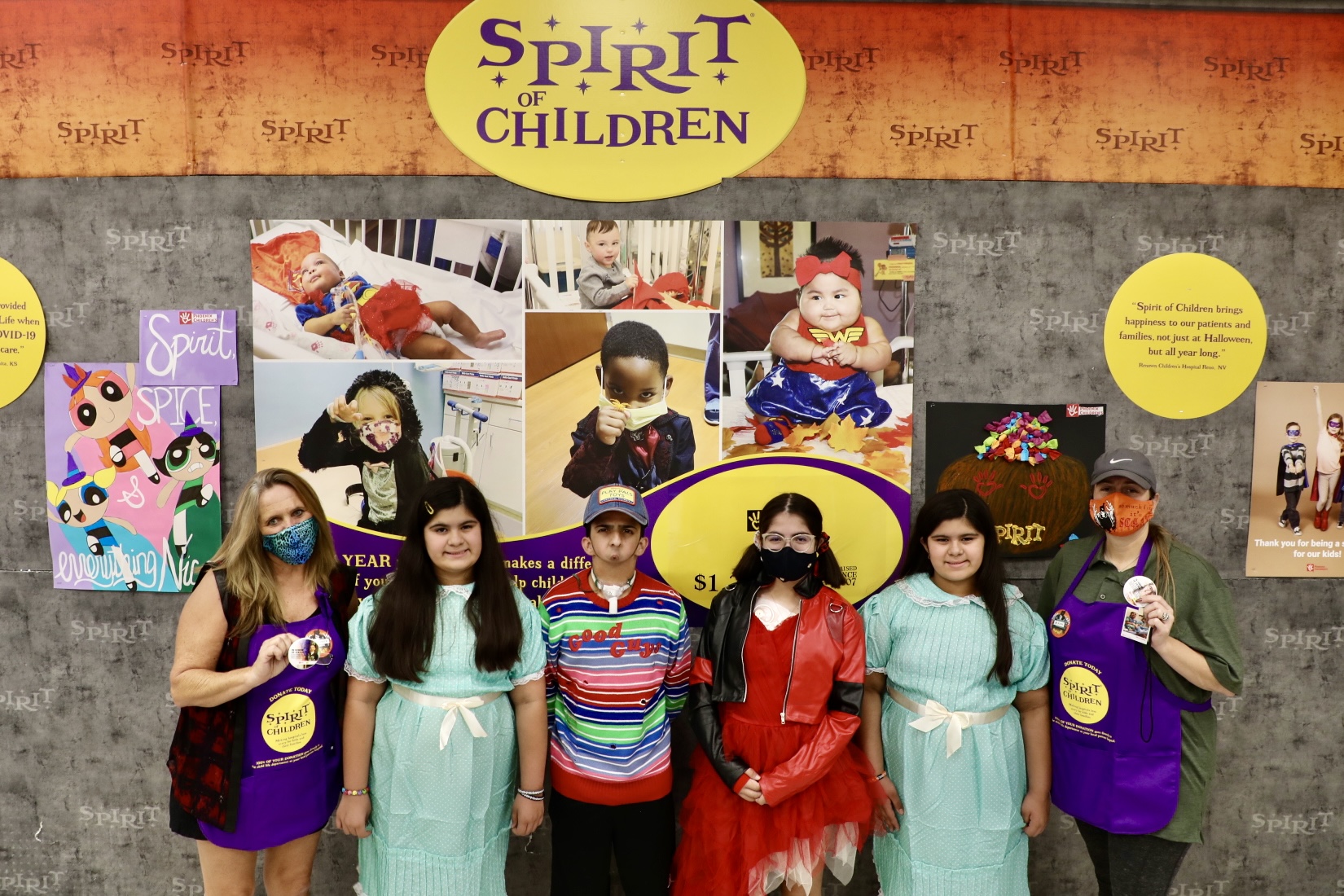 Get Your Costume, Support Phoenix Children's at Spirit Halloween
Receive a Discount and Help Kids and Families at the Register Through October, 31
Make hospitals a bit less scary for the kids and families this Halloween! Now is your chance to support the Child Life Program at Phoenix Children's – and get your costume, too!
Spirit Halloween makes it its mission all year round to support Phoenix Children's Hospital and children's hospitals throughout the country with monetary donations, Halloween costumes, accessories, decorations and more.
When you purchase your costume or Halloween décor at the Valley's 19 Spirit Halloween locations, you have two options to give back:
Donate at the register. 100% of every dollar donated supports the Child Life Department at Phoenix Children's.

Use this coupon and save 10% on your entire order. Spirit also gives 10% to Phoenix Children's. (To use online, use promo code DONATE21 at checkout.)
The Child Life Program at Phoenix Children's helps patients, and their families develop ways to cope with fear, anxiety and separation from home and school. Child Life staff works closely with family members during hospitalization. As the medical team attends to the child's physical needs, Child Life specialists attends to the child's developmental, psychosocial, educational and emotional needs, which can be critical in the treatment and healing process.
To find your nearest Spirit Halloween location or make a purchase to benefit the Phoenix Children's Child Life Program, visit Phoenix Children's.
#SpiritofChildren #MoreCowbell