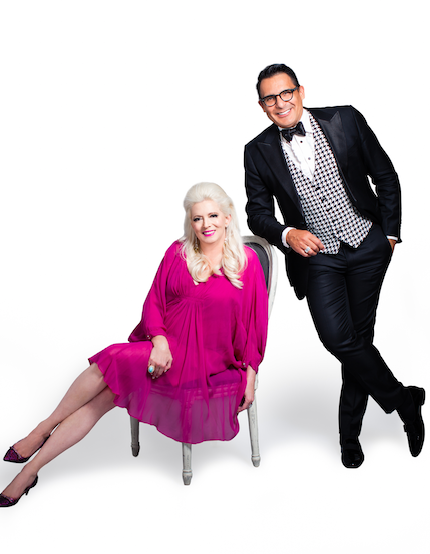 Trends Charitable Fund Announces Gala Details and Honorees
Event proceeds will benefit TGen
The Trends Charitable Fund (TCF), a longtime local nonprofit organization, will host its annual gala, "An Evening of Trends," on Saturday, Oct. 23, beginning at 5:30pm, at the Montelucia Resort in Paradise Valley, Ariz. Proceeds from the gala will benefit TGen, the renowned research institute.
Co-chaired by Oscar De las Salas and Beth McRae, the gala will honor 10 women, called Trendsetters, for their community leadership and volunteerism. Fabulous Phoenician, Tim Braun, general manager of Neiman Marcus, will also be honored for his community contributions.
Guests will enjoy an interactive red-carpet arrival, cocktail reception, raffle, live auction and multi-course dinner, as well as an after party.
The 10 Trendsetters being honored at the gala are:
Ruby Farias

Ronnie Kiefer

Tracey Lytle

Sally Odegard

Diane O'Malley

Lisa Portigal

Kristen Sandquist

Robin Snyder

Stacie Stephenson

Sandra Wilken
"While we had to skip our gala in 2020, we are delighted to be back full force and better than ever this year," said Susie Wesley, president of the TCF board. "We have lots of surprises and cool experiences for our guests to enjoy on Oct. 23."
The Trends Charitable Fund (TCF) is a 501(c)(3) organization that was founded in 1995 to issue grants to Arizona 501(c)(3) organizations that meet the TCF mission to support programs in need that positively impact women, children and their families where the TCF can make a significant difference. Funds have been granted for both operational and capital expenditures.
The TCF mission is carried out through the volunteer work of dedicated TCF Board Members, Trendsetters (women honored at an annual "An Evening of Trends" event for their community leadership), and other community volunteers. Funds are raised through one major fundraiser (An Evening of Trends in the fall). Over the years, the TCF has donated over $5 million to local nonprofits.
For more information on An Evening of Trends, visit www.trendscharitablefund.org or contact one of the chairs: Beth McRae, This e-mail address is being protected from spambots. You need JavaScript enabled to view it , 602.330.1996, or Oscar De las Salas, This e-mail address is being protected from spambots. You need JavaScript enabled to view it , 602.770.3162.
Tickets start at $500 per person.