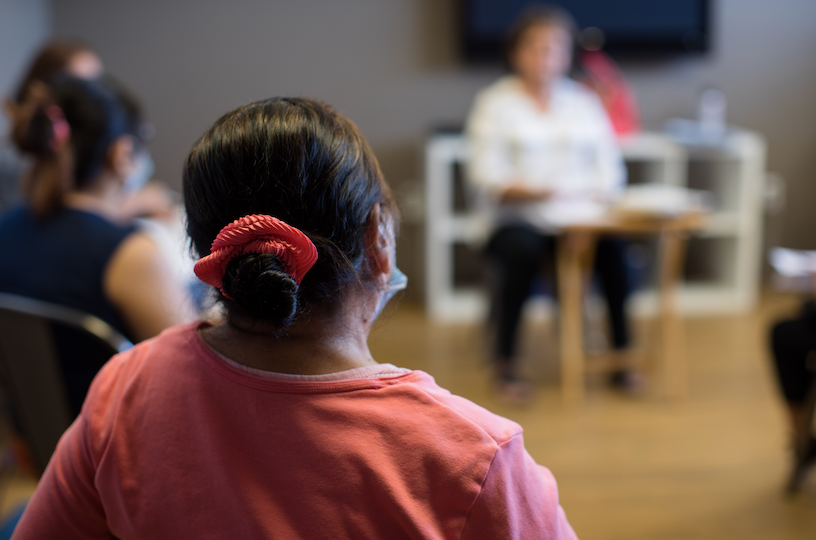 Hope Women's Center Invites Community to 'Night of Hope' Gala
Fundraiser at the Phoenix Art Museum Raises Support for Arizona Women in Crisis
Hope Women's Center (HWC) invites the community to a formal evening of silent and live auctions, dinner and drinks, on Saturday, September 18th, 2021, at the Phoenix Art Museum. The Night of Hope gala is Hope Women's Center's largest annual fundraiser and all proceeds go toward their mission of encouraging, engaging, and equipping women and teen girls in crisis, poverty, and abuse.
Local group, Urban Electra, will provide the evening's musical entertainment. Silent auction baskets will offer the best of area restaurants, art, and leisure. Large ticket items, like a puppy, exquisite trips, and coveted getaways, will be auctioned live after dinner.
Having been postponed last year due to COVID, this year's event was planned with fresh energy and clear focus. Tammy Abernethy, CEO of Hope Women's Center says, "Our organizational theme at the start of last year was 'Multiplying Hope'. Little did we know we'd face a pandemic and our busiest year ever! As a nonprofit organization that serves women in poverty, crisis, and abuse, we didn't have the option to shut our doors. The need was too great and women knew they could turn to us for help."
During the 2 months of COVID closures, HWC distributed food and essential items to women and their families, providing over 49,000 meals, services, and programs to more than 1,100 women by the end of 2020. They launched a crisis counseling program to address the mental health decline they saw in their clients and they launched a job skills training program to better support the economic needs of their clients. They also opened their Maricopa center a month before the year ended. All this in addition to the free services they've offered Arizona women since 1984, services such as mentoring, life skills classes, support groups, pregnancy services, and parenting classes.
"The theme for this year's Night of Hope is 'Multiplying Hope," says Abernethy. "Last year, we saw first hand how the overwhelming support of volunteers, community partners, businesses, individuals, civic groups, churches, and foundations truly can multiply Hope. This year's gala is a celebration of that, and it's a fundraiser, because more women need hope."
Tickets or tables are available for purchase at www.hopewomenscenter.org/news-events. All event proceeds will go directly to the programs and services HWC offers women at their six centers in the underserved communities of Phoenix, Apache Junction, Coolidge, West Valley, Maricopa, and Camp Verde. If you or your business have sponsorship questions, email This e-mail address is being protected from spambots. You need JavaScript enabled to view it for details.