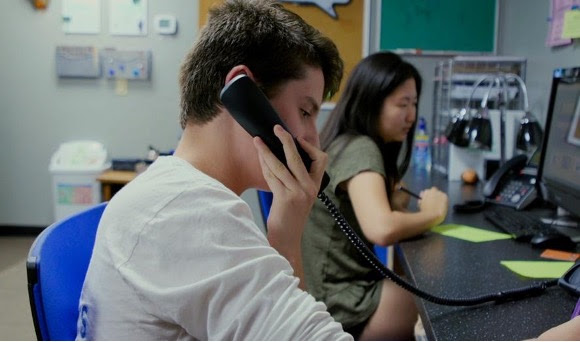 Ten Charities and $50,000 Donated Mercedes-Benz of Scottsdale Selects Teen Lifeline as its 10th Recipient of a $5,000 Donation
Through the D.R.I.V.E. Initiative Mercedes-Benz of Scottsdale has Donated $5,000 to 10 Local Charities with Two More to Come
Mercedes-Benz of Scottsdale is proud to announce Teen Lifeline as the next charity to be the recipient of a $5,000 donation through its D.R.I.V.E. initiative. Teen Lifeline marks the 10th Valley charity to benefit from the initiative, with$50,000 donated to the organizations in total.
Teen Lifeline has responded to more than 315,000 calls and texts since 1986 in its efforts to provide hope and intervention to teens in crisis. Teen Lifeline is celebrating 35-years of providing teens with essential support.
Teen Lifeline stands out from other crisis hotlines because of the people who answer the phone. Teens who are struggling are more likely to turn to other teens to talk about the problems they are facing. While the suicide prevention hotline is at the heart of its services Teen Lifeline also provides suicide prevention education, community outreach and life skills development for teen volunteers.
Whenever the phone rings, Teen Lifeline is given the chance to save a life. No matter the reason for the call, teen peer counselors at Teen Lifeline are there to listen and provide support at all times. Teen Lifeline is the only peer-to-peer crisis hotline in Arizona and was the first in the nation to receive Crisis Center Accreditation from the American Association of Suicidology.
"Teen Lifeline saves lives daily," said Jeff Fields, Immediate Past President for The Board of Directors of Teen Lifeline. "Without a doubt in my mind, lives will be saved because of this donation and outreach opportunity."
Community support is lifesaving. Teen Lifeline believes there should be no barriers for help, therefore its programs are free of charge. Teen Lifeline aims to reduce youth suicide in Arizona by 50% by 2030 with the efforts of the community's continuous support.
"When calls and texts are answered, we are able to help promote a positive path to turn around whatever issue is happening," said Fields. "I would like to thank Mercedes-Benz of Scottsdale for its overwhelming support of the ongoing mission of Teen Lifeline." The generous contribution made on behalf of Mercedes-Benz of Scottsdale will allow teens in Arizona to continue seeking out the support they need.
The D.R.I.V.E. initiative has donated $5,000 to nine other charities including Scottsdale Community Partners, Fresh Start, Arizona's Children Association, Matthew's Crossing Food Bank, Scottsdale Fire Fighters Association, One Step Beyond, Gigi's Playhouse, Saving Amy, and Prevent Child Abuse Arizona. The dealership is urging its customers, friends, and families to join them in donating each month to each of the selected locations. An 11th charity will be announced in the coming weeks, with yet another $5,000 check to follow.
To get more information visit teen lifeline.org, @TeenLifeline on Facebook, @teen_lifeline on Instagram, or @602248TEEN on Twitter.
For help, call or text Teen Lifeline at 602-248-8336 (TEEN) or 800-248-8336 (TEEN).
Teen Lifeline is a nonprofit that relies on support from the community. To make a donation please visit teenlifeline.org/donate .