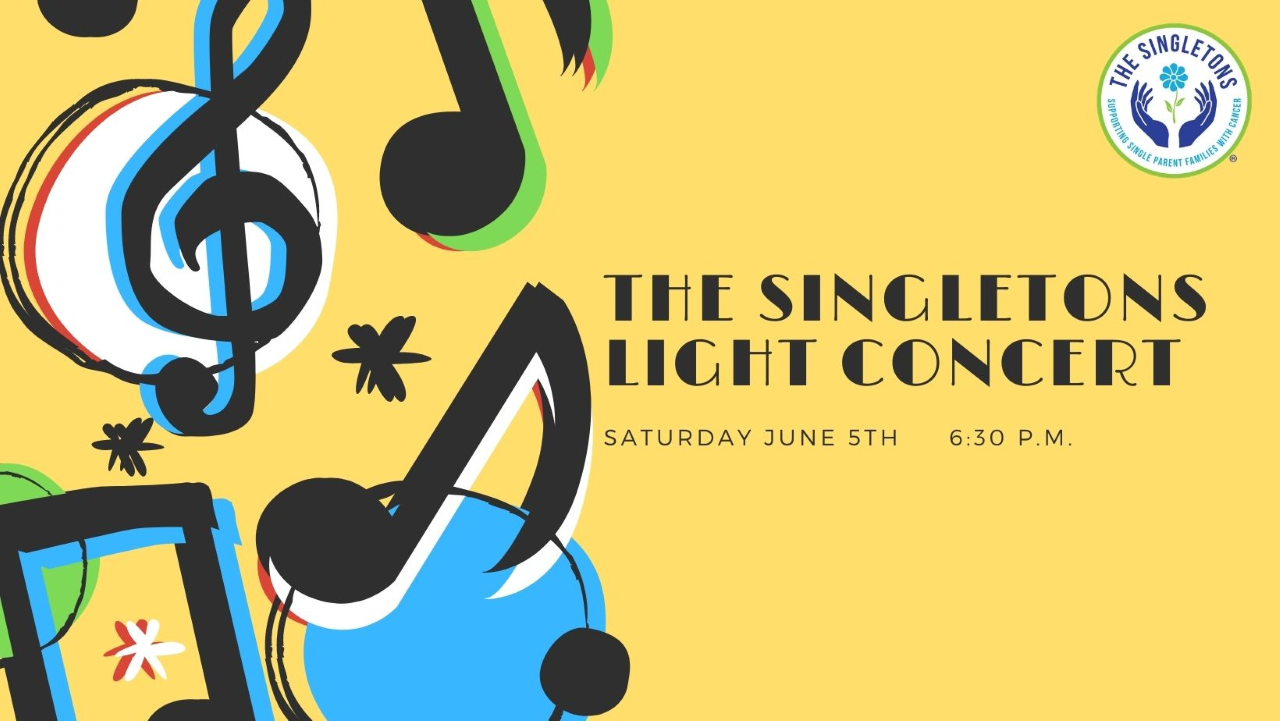 The Singletons is hosting their first light concert benefitting single-parent families battling cancer featuring music by Louis Pettinelli Entertainment. There will also be charcuterie boxes for attendees to purchase and enjoy.
When: Saturday, June 5th
Time: 6:30 p.m.- 8 p.m.
Where: The Aloft at Westgate
Tickets range from $30-$50 per person and a limited supply are available.
To purchase your tickets, go to: http://e.givesmart.com/events/lKy
The Singletons is a 501c3 nonprofit dedicated to providing hope and support for single-parent families affected by cancer. The organization provides services to a growing population of single parents who are battling cancer or have children battling cancer. To learn more about the nonprofit, visit www.thesingletonsaz.org/ or follow The Singletons on social media @singletonsaz.