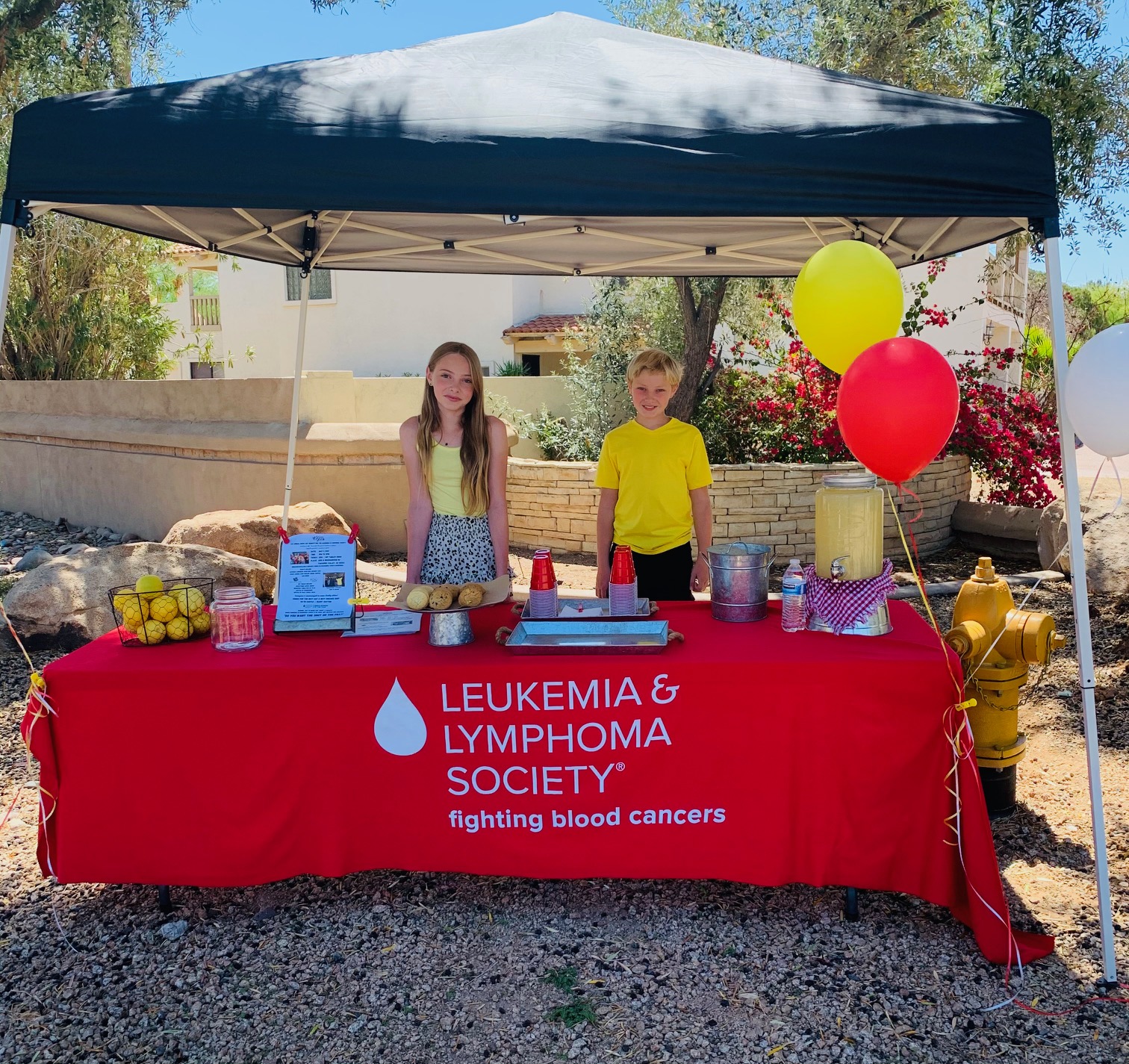 Seven Valley kids have joined team BeePositive to stand up to cancer. They know this year has been tough for patients. They have missed treatments, had limited access to medications, and even had a shortage of needed blood. While many things were canceled last year, cancer was not one of them. The youth have banded together to raise funds for a cure and to bring awareness to blood cancer. The campaign ends on May 22nd and they cannot wait to announce the results.
Ava (15) and Chole (13) Handel started making Luxurious custom cloth masks made from upcycled designer fabric, covers, gift wrap & ribbon during covid and launched a company, maskup4bloodcancer. Since they started, they have raised more than $65,000 for blood cancer. The founders had this to say "We took what we learned from STEM class, art and yearbook to build the website, establish social media and build the brand....even out mascot Billy the Blood Drop! We combined our family's love of sustainable fashion with a public health need to raise money for a cure for blood cancer."
Bella Hicks (14) a blood cancer survivor is hosting an interview series where she is asking all the tough questions about the journey from diagnosis to remission. She is not afraid to share her journey and setbacks. Her interviews are inspiring, raw and uplifting all at the same time. You can find her interviews on our IGTV channel on Instagram. Bella says "I love interviewing people because I get to hear stories just like mine. We all come together to fight cancer".
Savoya (12) and Milan (9) Guimarin have hosted their own lemonade stand in Paradise Valley on April 25th. Savoya says she likes doing the stand because "I admire the people who are fighting this every day" and Milan says "I don't want any more kids to suffer".
Frank Elser (10) hosted his third lemonade stand to raise money for cancer patients. Frank started this annual tradition in 2019 and he has raised over $1800 over the years, this year Frank set a big goal to raise $2000! Each year he squeezes fresh lemons, helps back cookies, and mans the table as droves of people show up to support his work. Frank says "I like to have a lemonade stand to raise money to find cures for cancer. It's fun too and I like helping people". Frank is a true leader and has demonstrated his commitment to making a difference, in fact when you ask him about leadership, he knows it's all about hard work! You can donate to Frank's efforts. On our website, click support and find Frank and Jennie Elser to contribute.
Sophie Lee (11) is hosted her 6th annual Sophie's Day Golf Tournament (with some help from her parents). Including golf, a silent auction, and ball drop for prizes. At a young age, Sophie Lee began having intermittent leg pain, with no other acute issues. Then at the age of five, since Sophie was still experiencing these odd pains, her family was referred to hematology for more tests which led to the unexpected diagnosis of Myelodysplastic Syndrome (MDS), a precursor for Acute Myeloid Leukemia. Among the four types of leukemia, this has the lowest survival rate, and the estimated incidence of pediatric MDS varies from 1 to 4 cases per million per year. So literally one in a million. And the only treatment option would be a bone marrow transplant, as soon as possible.
Tony and Judy Lee started this tournament in 2015 as a grassroots effort to give back and raise awareness for bone marrow testing and blood cancers like Sophie's. Since the first tournament in 2015, they have raised over $175,000 with 100% of proceeds going to the Leukemia & Lymphoma Society, in conjunction with its Annual Man & Woman of the Year Campaign.
Frank, Savoya, Milan, Sophie, Ava & Chole are raising funds and awareness as a part of team BeePositive, the largest team in the country organized to fund a cure for blood cancer this year!