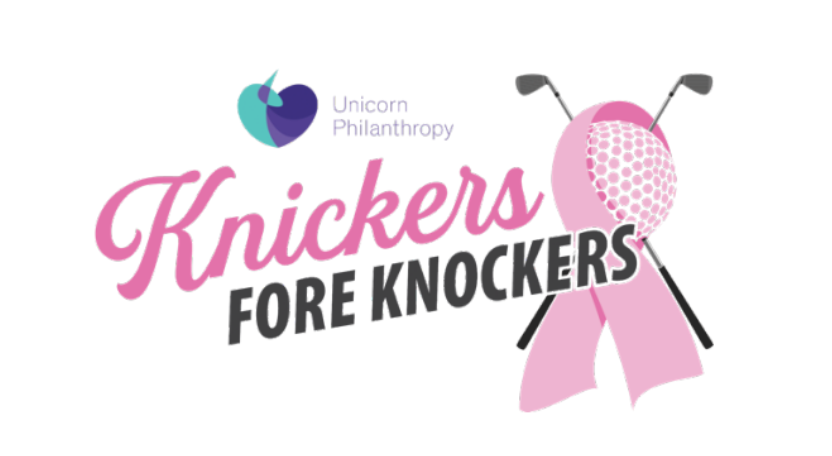 Unicorn Philanthropy founded by Bryan Gawley, MD and Heather St. Peter, MD will be hosting the 1st annual Knickers Fore Knockers (K4K) golf event benefitting Check for a Lump and Elevate Phoenix on Friday, April 30. The event will be held at McDowell Mountain Golf Club in Scottsdale.
With registration opening at 6:30 AM, K4K will feature a welcome breakfast, golf tournament, awards luncheon, on-course events, and more. Players will also receive custom knickers and matching socks to be worn on tournament day.
Fundraising efforts will support Check for a Lump, a Phoenix-area non-profit providing free breast health education, mammograms, testing, and direct assistance to breast cancer patients with wigs, support, and resources in Arizona.
Additionally, funds will go to Elevate Phoenix, an organization dedicated to delivering long-term, life-changing relationships with urban youth.
While the playing opportunities are fulfilled, a few limited sponsorship opportunities are still available on the event page Birdease.com. McDowell Mountain Golf Club is located at 10690 E Sheena Drive, Scottsdale AZ 85255.