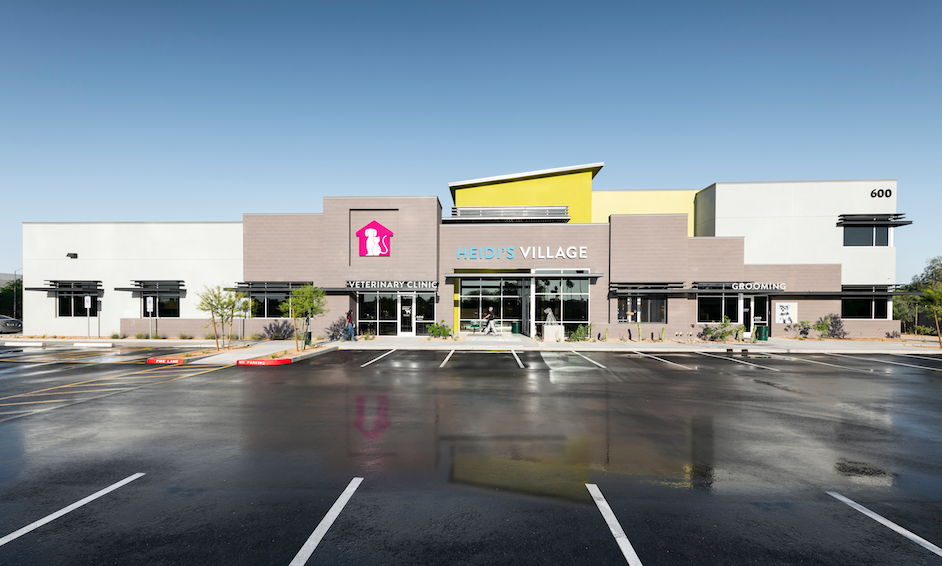 Heidi's Village Celebrates a Year of Saving Animals
Heidi's Village, a first of its kind animal shelter, is hosting a free community event on Saturday, April 10th from 11 am to 1 pm to celebrate the anniversary of their opening for animal boarding.
Heidi's Birthday Paw-ty was organized to give thanks to their supporters. Guests will be able to take self-guided tours through the facility, network with animal rescue partners, and enjoy food, giveaways, and other activities.
Heidi's Village is a state-of-the-art shelter and rescue focused primarily on providing critical services to the existing animal welfare community in order to increase our collective impact. This $22M facility can house over 250 dogs and 200 cats, provides both routine and critical medical intervention with a full-service veterinary clinic and has a neonate kitten nursery, among many other services on the 5-acre, 48,000 sf campus. Heidi's Village is a winner of the 2021 Real Estate Development (RED) Judges Award from AZRE.
All are welcome to attend this event anytime between 11am and 1pm and it will be held at the Heidi's Village Campus located on 600 N. 40th Street in Phoenix. All participants will be required to wear a mask. Outside pets will not be allowed.
If you would like more information about this event or Heidi's Village, please contact Cindy Quenneville, Chief Executive Officer, Heidi's Village, 602-241-4621 or by email: This e-mail address is being protected from spambots. You need JavaScript enabled to view it .