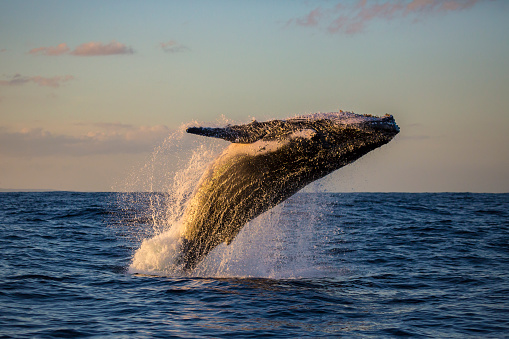 Pacific Whale Foundation Presents Virtual Maui Whale Festival in February
~ Attendees can support efforts by participating in fitness, film, shopping, and educational events ~
Pacific Whale Foundation (PWF), a nonprofit organization dedicated to protecting the world's oceans and marine wildlife, is excited to announce the 41st Annual Maui Whale Festival (MWF) celebrating the return of Maui's majestic humpback whales from Alaskan waters with a slate of virtual events offered in February. Guests can participate and engage throughout a variety of activities and events to help raise funds for PWF's mission work including Run & Walk for Whales, World Whale Film Festival, Maui Artisan Virtual Craft Fair, and Maui Whale Festival Webinar series.
As PWF's signature fundraising and outreach event, Maui Whale Festival traditionally attract thousands who flock to festival mainstays including Run & Walk for Whales, the World Whale Film Festival, and other special events. For the 41st annual event, organizers have adopted a primarily virtual approach keeping with PWF's overarching commitment to health and safety.
This year, walkers and runners from around the globe can take part in the festival's Run & Walk for Whales as the popular event goes virtual. From February 8 – February 28, whale lovers and exercise enthusiasts can join PWF staff and supporters as they walk, run or jog from the nonprofit's world headquarters in Ma'alaea, Maui to its Ocean Store in Lahaina for a total of 14.9 miles by signing up at www.mauiwhalefestival.org/runwalk.
Participants have 20 days to complete the challenge and will receive a medal upon completion. Runners who want to go that extra mile are encouraged to challenge their endurance by simply picking the number of miles they want to achieve and get moving.
There is a $50 fee to participate in the Run & Walk for Whales, with proceeds benefitting PWF's mission.
The Fifth Annual World Whale Film Festival (WWFF), an important cornerstone of MWF, kicks off on February 19. The 10-day virtual offering features thoughtfully curated visual stories about ocean conservation, environmental activism, and champions of nature. Proceeds from the $20 fee to virtually attend the World Whale Film Festival will further PWF's mission.
The Maui Artisan Virtual Craft Fair (February 1 – March 31) showcases products and services of Maui Nui merchants, artists and crafters, restaurants and businesses. The platform encourages online consumers and collectors to shop local by driving them to the virtual store or e-commerce site of the businesses.
Attendees can discover fascinating facts about oceans and marine wildlife as industry leaders, researchers, and scientists share findings and stories via the Maui Whale Festival Webinar series available throughout February. Webinars will be live-streamed free of charge, and guests are encouraged to ask questions and interact with presenters.
For more information about the 41st Annual Maui Whale Festival, please visit www.mauiwhalefestival.org, and for additional information about Pacific Whale Foundation, please visit www.pacificwhale.org.
About Pacific Whale Foundation
With a mission to protect the ocean through science and advocacy and to inspire environmental stewardship, Pacific Whale Foundation (PWF) conducts Research, Education, and Conservation programs. Founded in 1980 as a 501(c)(3) nonprofit organization dedicated to saving the world's whales from extinction, PWF now solely owns social enterprise PacWhale Eco-Adventures, which offers fee-based programs and services to help support the nonprofit. Combined with memberships, donations, charitable grants and a remarkable group of dedicated volunteers, PWF now reaches more than 400,000 individuals each year through its Maui and Australia offices and research projects in Ecuador and Chile.