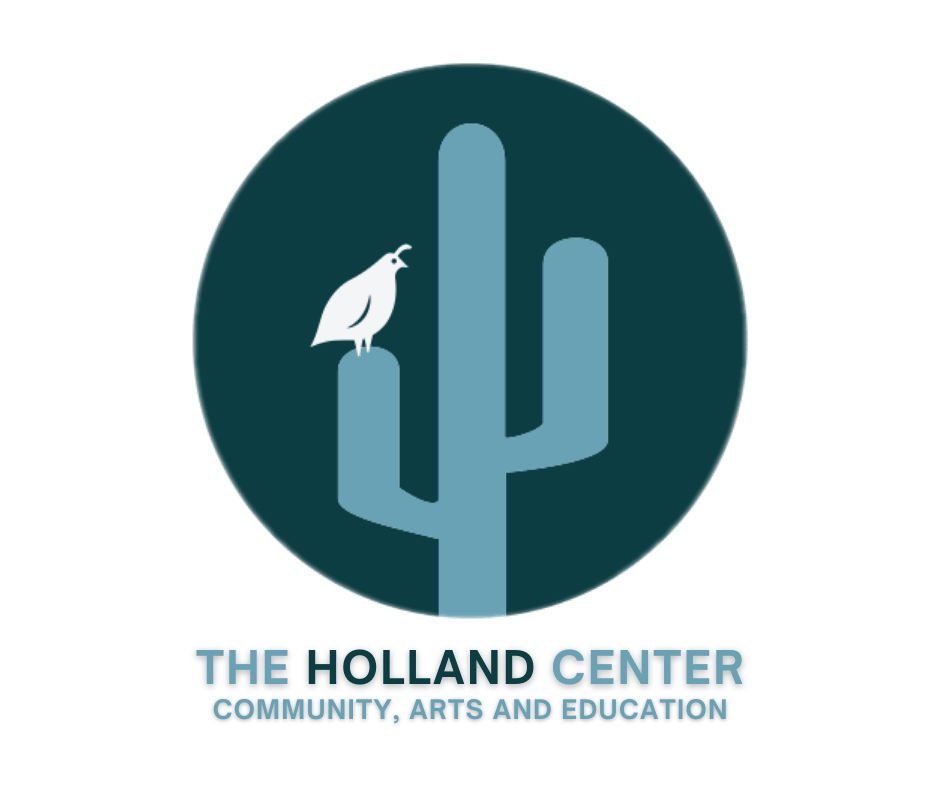 The Foothills Community Foundation (FCF), a nonprofit organization that has been striving to enhance the quality of life in the Desert Foothills community since 1986, has recently refreshed its brand image and changed its name to the "Holland Center." Under this new identity, the Holland Center will continue FCF's mission of driving community enrichment by celebrating arts and culture, treasuring the desert environment, assisting those in need, and encouraging lifelong learning. Located in North Scottsdale, the Holland Center also serves the North Phoenix, Carefree, and Cave Creek communities. The Center's rebranding effort has included the launch of a new website: https://hollandcenter.org.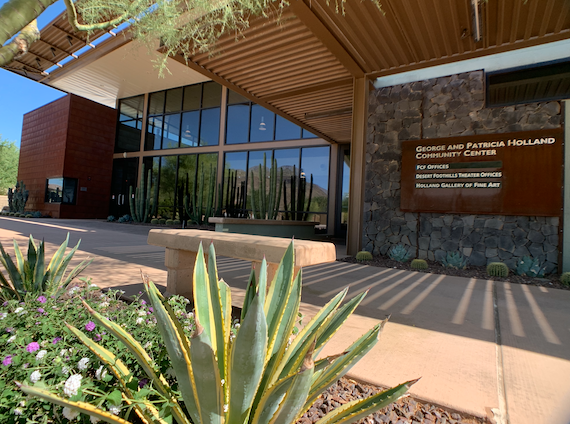 Through the following programs, the Holland Center regularly presents a variety of events and initiatives that range from fine arts exhibits to educational opportunities to community theater productions and more:
Lifelong Learning. Through this initiative, the Holland Center offers engaging, informative lectures, workshops, and classes on an array of topics, ranging from arts and culture to history and science. To learn about upcoming classes and other events, visit the Holland Center's calendar at https://hollandcenter.org/events/month/.
Desert Foothills Theater. Through the magic of the performing arts, Desert Foothills Theater brings together a diverse group of area residents, from budding young artists to senior citizens, to create high-quality productions for the North Valley community.
Desert Awareness Committee. Since 1974, the Desert Awareness Committee has been striving to educate residents and visitors about the importance of understanding, conserving, and preserving the diverse and fragile desert environment, including its plants, animals, water, and wildlife.
Desert Foothills Leadership Academy. This mission of this partnership with the Carefree/Cave Creek Chamber of Commerce is to educate, energize, and engage emerging leaders with a goal of enriching community life while responsibly mapping our future and sustaining our natural resources for generations to come. All of this is done through a focus on strengthening participants' understanding of the past, current, and future potential of the Sonoran Desert Foothills.
Partners in Education. This wonderful program provides grants to teachers to support innovations in teaching, as well as student scholarships to ensure that all students have access to educational enrichment opportunities.
The Holland Gallery of Fine Art. Offering 2,400 square feet of gallery space, the Holland Center is proud to feature this exciting, non-traditional venue where art lovers can view, learn about, and purchase the works of talented local artists. In addition to monthly exhibits and receptions, the Center hosts regular guided discussions called "Art, Coffee and Conversation," which offer a chance to learn more about an exhibit and interact with the artist who created it.
In addition to these programs, the Holland Center supports the community by providing six modern, well-equipped meeting rooms available for rental at its North Scottsdale location. These rooms are ideal for events, business meetings, lectures, performances/rehearsals, HOA meetings, and more. For details on the different room options, visit https://hollandcenter.org/room-rentals/.
As a 501(c)(3) nonprofit organization, the Holland Center does not receive any government funding, relying exclusively on the generosity of donors. The Center is ever grateful for its donors and strives to use every dollar received for the benefit of the Desert Foothills community. For information on ways to become a partner of the Holland Center, visit https://hollandcenter.org/donate/.
The Holland Center is able to thrive thanks to the help of volunteers. The Center is always seeking regular and vocational volunteers and has options available to suit different schedules and interests. To learn about volunteer opportunities available with the Holland Center, visit https://hollandcenter.org/volunteer/.
Operating under its new name and refreshed brand image, the Holland Center looks forward to continuing to expand its mission of enriching the quality of life for those in the Desert Foothills community. To get in touch with the Holland Center, please call 480-488-1090.