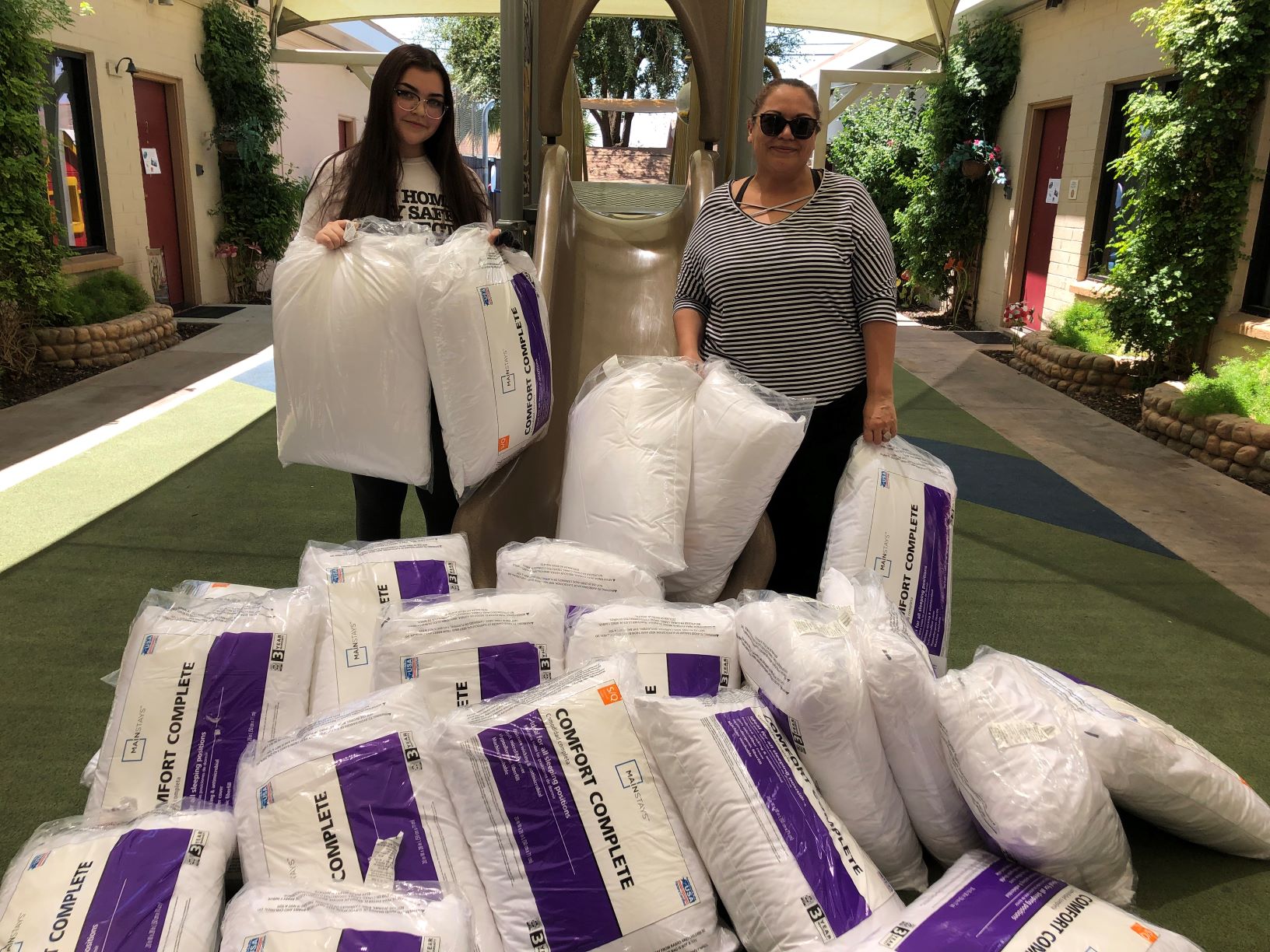 Despite challenges from the pandemic, Family Promise has aided dozens of families experiencing homelessness in finding homes, jobs, and peace of mind!
Family Promise of Greater Phoenix, a nonprofit organization that rescues primarily first-time homeless families and their pets and helps them return to independence, announced it has so far served 75 families this year, comprised of 103 adults and 148 children. Family Promise has been able to continue fulfilling its mission despite challenges resulting from the coronavirus pandemic.
Before the coronavirus pandemic, Family Promise relied on its network of volunteer churches and synagogues to shelter and feed the families it serves while the Social Work Team assisted these families on their journey back to self-sufficiency. The nonprofit suspended its community-based model of operations in mid-March to protect its volunteers and families from the virus. What took an average of 105 congregational volunteers each week to care for the families, Family Promise is has been doing with 10 full-time employees.
"Families experiencing homelessness are more at-risk during pandemics than other populations, which means we couldn't abandon our mission to help the Valley's most at-risk families," said Ted Taylor, Executive Director at Family Promise of Greater Phoenix. "I'm so proud of our staff and volunteers for their efforts to pivot our operations to continue helping so many families stay together and find a safe place to call home."
At the onset of the coronavirus pandemic, Family Promise worked to rapidly deploy a social-distancing strategy utilizing their day centers where families usually connect with social workers to continue helping families in need. The nonprofit secured beds and bedding to allow families to shelter in place at its day centers in south Scottsdale for seven months. Congregations, who would normally shelter and feed families in the program, instead volunteered to bring meals to families sheltering in place.
While families stayed at the refurnished day centers, they continued to go through and graduate from Family Promise programming that helped parents find secure jobs, keep kids in school, and secure permanent housing for families. By continuing to graduate families out of the Family Promise program, they have been able to consistently open up new space for other families in need.
"Had we not been able to adapt to our current reality, many of these families would be in dire, life-threatening situations as they await the top spot on the Valley's shelter waiting list," added Taylor. "Fortunately, with the help of our donors, volunteers, and staff, we've been able to keep our promise to serve families in need."
However, Taylor warns that they will only be able to maintain their adapted operational structure for a limited time.
"While we've found a way to keep helping families, our new systems are much more costly in terms of staff resources as well as physical resources to serve the families," explained Taylor. "We hope that conditions will become safe to return to our proven methods to help a large number of vulnerable families."
Taylor says that the community can help Family Promise maintain its current operations by donating at FamilyPromiseAZ.org.
About Family Promise of Greater Phoenix:
Family Promise envisions a nation in which every family has a home, a livelihood, and the chance to build a better future. Family Promise of Greater Phoenix rescues primarily first-time homeless families from the streets and provides emergency shelter and basic needs in a sixty-day program designed to assist their return to self-sufficiency. Their shelter includes a sanctuary for the family pet, the first such program in Arizona. Learn more at familypromiseaz.org.