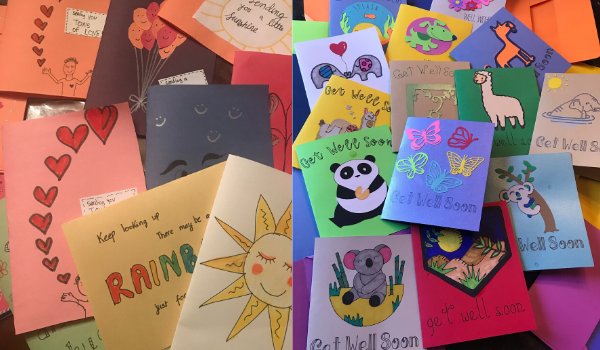 Project Smile AZ - "Our motto is to bring smiles to everyone from A to Z"
Hi AZFoothills,
We are two brothers (aged 14 and 12) have started the initiative called Project Smile AZ. Our goal is to spread smiles and hope to patients who have been fighting COVID-19 all alone in the hospitals and anyone who is in need of a smile!
Both our parents are healthcare heroes who worked since the pandemic started to help patients in their fight for coronavirus. We wanted to do our part to help from home, With hospital rules to limit visitors, patients are extremely lonely and needed a cheer me up though.
We have made close to 850 Smile cards and have been donating them to hospitals across the valley and also sent to Navajo Nation. Their efforts were recognized by the Arizona Governor's Office of Youth, Faith, and Family-GOYFF, and the City of Peoria.
Our home has become a running workshop and in the last 8 weeks, "we have made hundreds of cards and also received so many cards from friends as well as friends of friends."
We are a growing family! In the current day and world, their project is a ray of hope in many forms.
We would love to receive more cards made by anyone who wishes to contribute. We request the cards be made hygienically and with love. If you or anyone is sick around you, then please wait till you are recovered before sharing the cards.
Even though we are located in Arizona, we wish to do anything and everything possible to anyone in need of smiles.
We hope to spread smiles to everyone! This has been a terrific experience with cards made for all ages. We hope you will help share our story to help us expand our project, and to spread happiness to everyone who needs a smile!
For more information on Project Smile AZ:
Visit their Website
Follow them on Facebook
Follow them on Instagram
Email: This e-mail address is being protected from spambots. You need JavaScript enabled to view it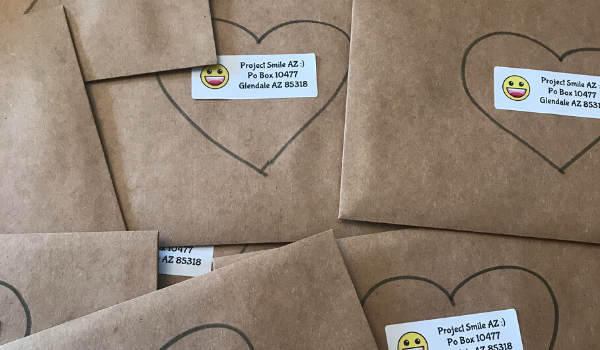 - Sincerely, Hurshneet Chadha, Project Smile AZ