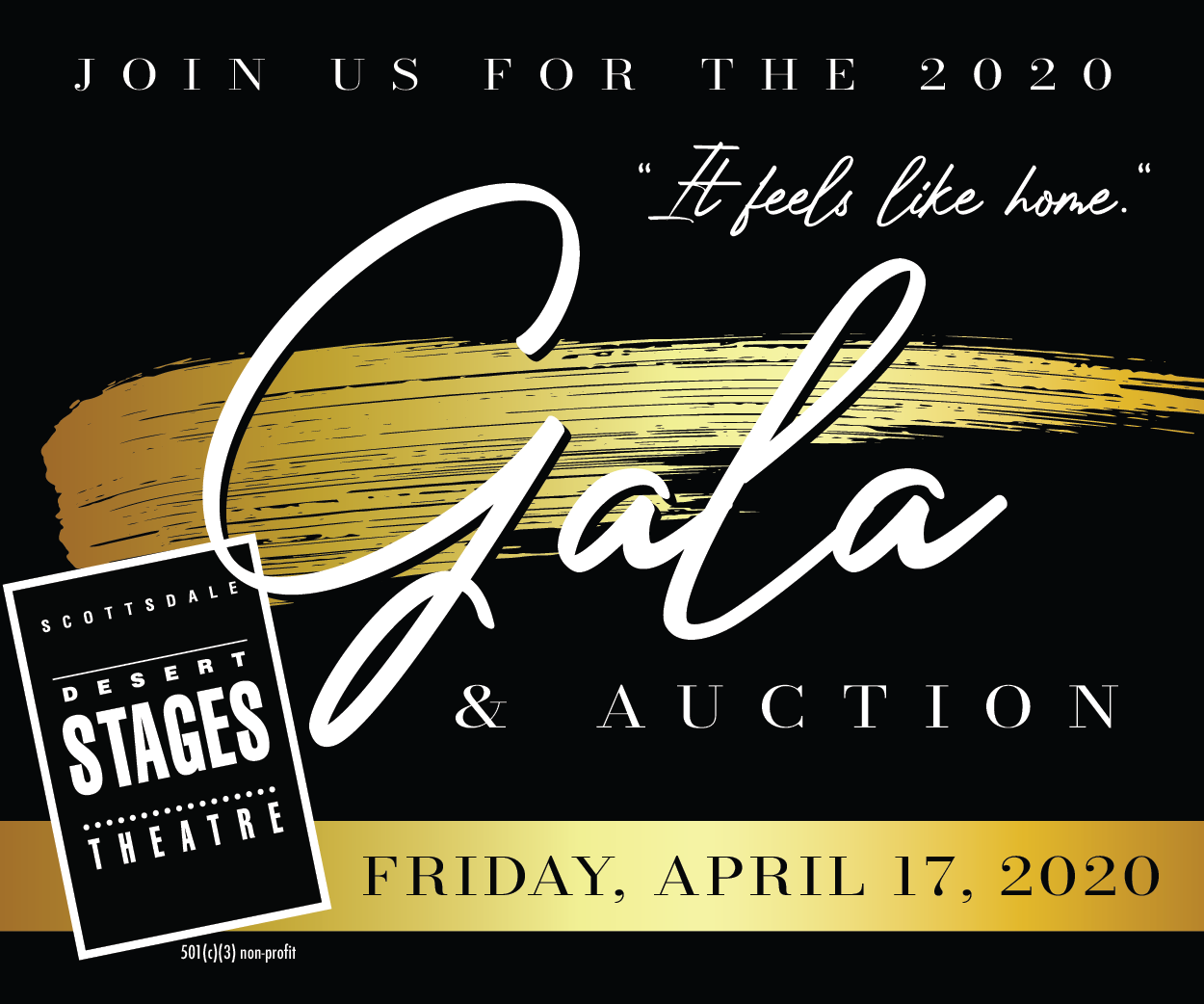 Scottsdale Desert Stages Theatre is a nonprofit 501(c)(3) community theatre, located inside Scottsdale Fashion Square Mall. For the past 25 seasons, Scottsdale Desert Stages Theatre has created a space where actors of all ages, directors, and technical crews learn, grow, and create live performing arts.
On April 17, 2020, Desert Stages will hold its 15th Annual Gala: It feels like HOME. This year's gala will be a night full of fantastic food, drink, and live entertainment - including performances by some of our own actors. The gala will held at our "home" at Desert Stages Theatre and will be attended by 150+ members and friends of the 700-plus families affiliated with our theatre. This year's Gala celebrates the continued community, learning and safe environment that Desert Stages strives for.
Our goal this year is to raise $75,000 at our gala through ticket sales and a silent and live auction. Funds raised will enable Desert Stages to continue to provide great musicals, comedic and dramatic plays, expand on our technical aspects of every show and help with operational costs. We would also like to continue to give more opportunities for at-risk youth to enjoy uplifting theatrical experiences.
Help us set the stage for our upcoming 26th season by helping to raise funds to support the basic operating costs associated with a live theatre production, which average around $20,000 per show.
There are three easy ways to support the theatre (and gain exposure for your business):
Become an event sponsor. This year, there are numerous opportunities to support Desert Stages and expose your business to over 40,000 theatre patrons. Sponsorship levels range from $1,000 to $25,000.
Donate a silent or live auction item. At this year's Gala we are planning to showcase the most amazing Silent and Live Auction as possible. From restaurant gift cards to vacation packages, any donation will be truly appreciated, and all auction proceeds will directly benefit Desert Stages Theatre.
Buy a ticket and attend the event. Come see what Desert Stages is about and enjoy outstanding food, drinks, entertainment, and silent and live auction.
To become a sponsor donate an auction item, and get your tickets to join us, you may either call the Box Office directly at 480.483.1664, or visit https://www.desertstages.org/gala.