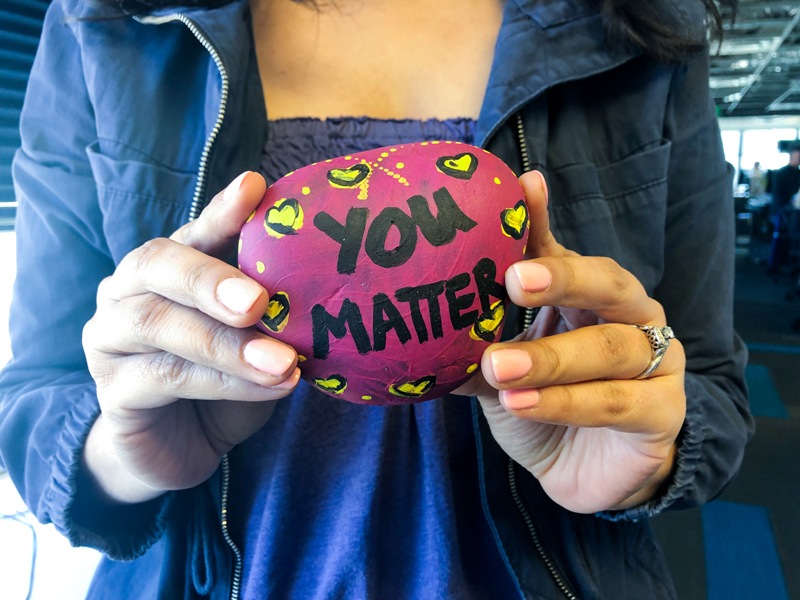 Kid in the Corner is a Valley-based nonprofit dedicated to shattering harmful stigmas surrounding mental illness. The organization believes in community and works to begin conversations, spread awareness, encourage activism and exemplify compassion.
Francine Sumner and her son, Zachary, spent months attempting to navigate the mental health system as the 16-year-old dealt with symptoms of mental illness. Throughout the process, Zachary was rarely asked about his health or absence from school and was never left with encouraging messages. He began to feel like his situation made him invisible. In June 2017, Zachary took his life. Following Sumner's loss, Zachary's peers reached out to express their condolences and appreciation of his unwavering kindness. "We found tons of thank-you cards. It's not that people didn't care; they just didn't know what to say," Sumner says. She decided to dedicate her life to shining Zachary's light where it was needed most.
In September 2017, Sumner began Kid in the Corner. "Our mission is to reach out to the 'kid in the corner'—whomever that may be—so that they feel supported by and connected to their community, as well as to start conversations about mental illness and inspire kids to build peer connections through education, awareness and simple acts of kindness." Kid in the Corner accomplishes this through a three-pronged approach: educating and spreading awareness; promoting kindness and community connectedness; and connecting the community with mental health resources.
The nonprofit's tireless work is evident in the 7,000 people who have taken its Penny Pledge. Zachary was a coin collector with a special focus on pennies. Those who take the pledge honor his memory by making three promises: to reach out to the kid in the corner; be aware of their own mental health; and establish themselves as a safe and caring person for others to talk to. The pledgees are given a penny with a whole drilled in it and asked to keep it somewhere visible as a reminder that nothing is ever too small to matter.
Though the nonprofit has worked with school districts around the Valley, Kid in the Corner currently partners with the Paradise Valley Unified School District to spread awareness. Not only do the schools have pennies readily available for students who decide to take the pledge, but they work with Kid in the Corner to host events aimed at beginning safe and open discussions about mental health. "We never want to see another family suffer the loss of a loved one. Our biggest message is to make sure that you take care of yourself. Mental health is equal to physical health, and it's OK to not be OK," Sumner says.
"Mental health is equal to physical health, and it's OK to not be OK."
To accomplish this, Kid in the Corner emphasizes community collaboration. The organization hosts four large kindness events a year that are continually updated on its Web site, practice monthly kindness themes, welcome volunteers and are always open to speak at local organizations. In the future, the organization hopes to foster relationships across Arizona and eventually take its mission nationwide.