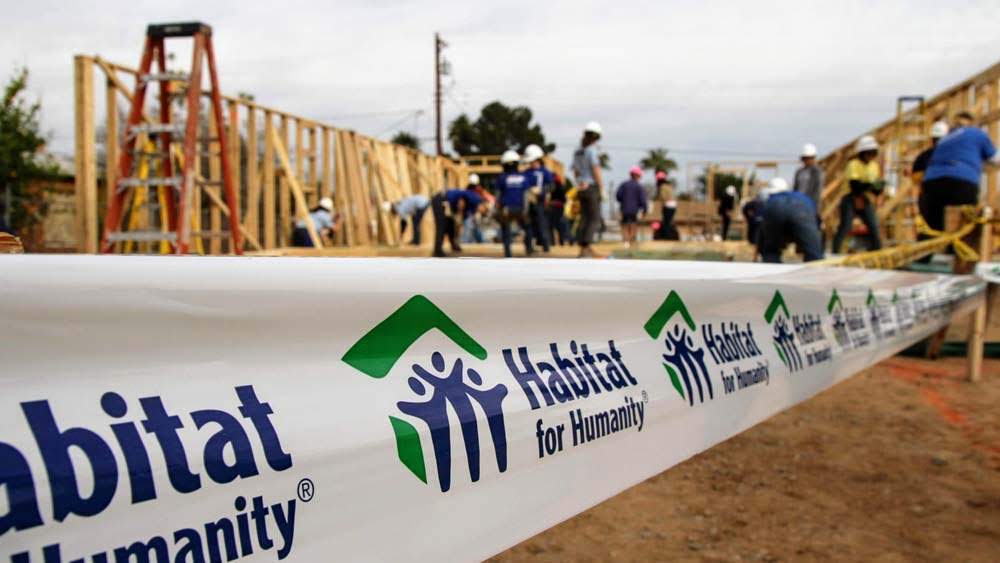 This year, Habitat for Humanity of Central Arizona (Habitat) celebrates 35 years in Arizona. To highlight the nonprofit's incredible work of building homes, communities and hope, it is teaming up with State Forty Eight. Together, the companies are launching a collaborative T-shirt to raise funds and are inviting the public to support the cause through an SFE Community Impact event on Jan. 25.
The event will contribute to Habitat's latest neighborhood revitalization efforts in the Central City South Community, located just south of Downtown Phoenix. This long-established community is home to many multi-generational families still living in the homes their parents and grandparents lived in. On Saturday, Jan. 25, the State Forty Eight team, along with 20 supporters, will contribute their time to help finish-up one of the first new Habitat homes in the area. To mark the occasion, Habitat will be launching their commemorative State Forty Eight T-shirts and the first 20 volunteers to sign up will get a T-shirt to take home.
"The residents of the community witnessed the transformative development, investment and added infrastructure to Downtown Phoenix and then watched it stop just a few blocks north of their community," says Habitat President and CEO, Jason Barlow, in a press release. "Many of these homeowners could use some help in the form of affordable repairs, so we decided to make this community a focus and do what we can to improve it—we're also building 30 new homes which is very exciting!"
Volunteer spots are first-come, first-served but there is more than one way to get involved. The community is also invited to join State Forty Eight and Habitat for Humanity for an afterparty at The Churchill in Downtown Phoenix from 1 to 3 p.m. Habitat will be on site facilitating the painting of dedication stones, which are symbols of love and appreciation for all who help build with Habitat. Collaborative T-shirts will also be available for $35 while supplies last. All proceeds will benefit Habitat for Humanity Central Arizona.
Those interested in volunteering can register at www.statefortyeight.habitatcaz.volunteerhub.com.