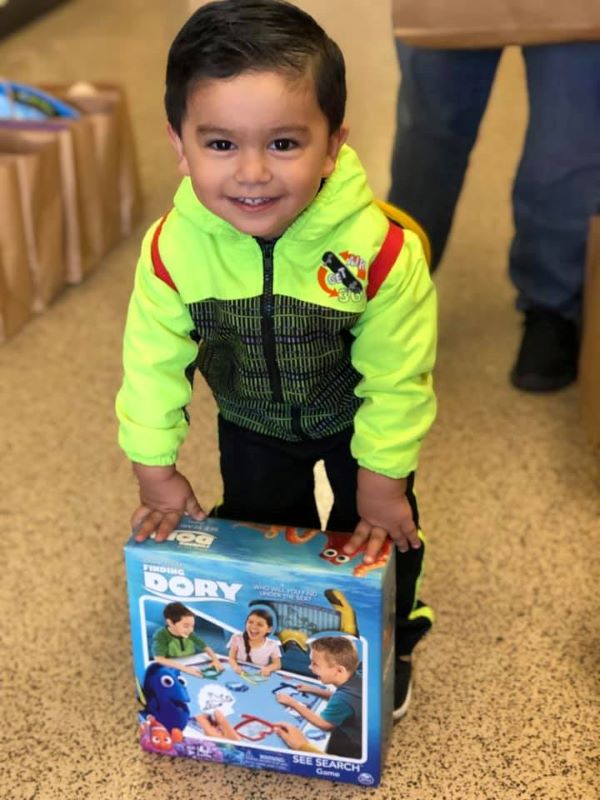 Harvest Compassion Center is a local nonprofit serving the top most underserved communities in the Valley. The organization is dedicated to creating a first-class, dignified experience for every person that walks through their doors. The food and clothing bank acts as a one-stop shop that looks and feels like a normal grocery store and clothing boutique. The Harvest Compassion Center was runner-up for AZ Foothills' Nonprofit of the Year. We caught up with the organization's executive director, Nicolee Thompson, to learn more about their mission, goals for the future and how to get involved this holiday season.
AFM: Tell me a little bit about Harvest Compassion Center's history.
NT: Harvest Compassion Center first launched in 2011. We have been serving the Valley for almost nine years. We started off with our North Phoenix location and it has since grown to having three Valley locations.
AFM: What is Harvest Compassion Center's mission?
NT: To provide free food, clothing, hygiene and baby items to the community in a hope filled environment.
AFM: What resources does the organization offer?
NT: We are essentially a food and clothing bank who has created a one stop shopping experience where we look and feel like a normal grocery store and clothing boutique. We invite our clients in to shop freely from our shelves. We have nonperishable and perishable food, full size hygiene items, toiletry items, baby items such as diapers, wipes and formula. Our clothing boutique is also fully stocked with clothing for all sizes and all seasons as well as accessories like belts, purses, undergarments and shoes.
AFM: How can readers get involved?
NT: The holiday season is in full swing. We hold a special toy drive every November and December. Along with our normal shopping experience, our families are welcomed into our Christmas pop up shop. We ask for new unwrapped toys for all ages, babies through age 16. It is a great way to give back to a local kid this holiday season. We are also giving everything else away. December is our busiest month of the year because serve well over one thousand families in thirty days. We need people to do a food drive, a hygiene drive, and donate their gently used clothing items. All of those items are a huge blessing to us, and we like to emphasize that everything will stay local. You are feeding a family who is a neighbor in your neighborhood. Yearend giving also takes place in December and we qualify for the charitable state tax credit. We would love to have any tax credit gifts come in before Jan.1. It is a way to feed families, locally, free of charge because you get one hundred percent of that tax credit back when you file in 2020.
AFM: What are the Harvest Compassion Center's goals for the future?
NT: Our mission is to continue to plant Harvest Compassion Centers in the top most underserved zip codes in the Valley. Our North Phoenix and Maryvale location are in the top two most underserved zip codes in the state which people do not realize. We want to continue to find those gaps in our communities, that are not only high need because there is no outreach or local resourcing done, but also because there are very low-income families there who truly need our services.
We are currently scouting for our next location and hopefully in 2020, we will have a fourth location. We are very aware that we will not solve hunger. We would love to have our mission be to cure poverty and hunger in the Valley, but we are not blind to the fact that we cannot accomplish that. There is always going to be someone hunger. However, one in four kids are still hungry today and the statistic has not changed in nine years. Our mission is to continue to make a difference, one family at a time. Having multiple locations that are accessible to families helps us serve the people that needs us. We are able to truly help them get back on their feet and then they come back and volunteer and give just as much as we gave them.
AFM: Is there anything else we should know about the Harvest Compassion Center?
NT: We want to thank Arizona Foothills for highlighting Harvest Compassion Center as well as the readers who have gotten involved this holiday season. Our message is to just get involved and do something. We encourage everyone to have a heart of compassion and give back during the holidays because it really is the hardest time of year for our families.