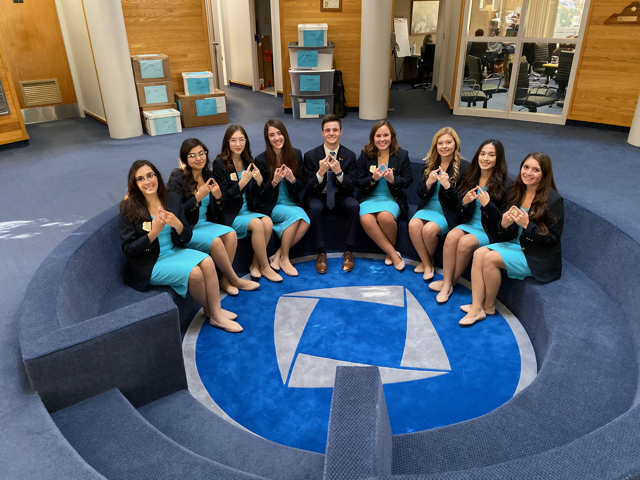 Arizona DECA is a nonprofit that works to prepare high school and college students for life's next steps. The organization provides students with unprecedented problem-solving skills, transforming them into innovative leaders within the workforce. In 2019, Arizona DECA was named AZ Foothills' Nonprofit of the Year. We got the chance to catch up with the executive director of Arizona DECA, Francisco Ortiz y Davis, to learn more about what makes the organization unique, recent successes and their ambitions for the future.
AFM: First off, congratulations! What did winning Nonprofit of the Year mean to Arizona DECA?
FO: Thank you! Winning AZ Foothills' Nonprofit of the Year was a great honor! It has given Arizona DECA visibility to a section of Arizona we had not had in the past. The opportunities to participate in events has allowed us to expand our network and help educate people about our Career and Technical Student Organization (CTSO), our activities, and our impact on high school and collegiate students across our state, nation, and world!
AFM: How can our readers get involved?
FO: Readers can get involved by visiting our website (azdeca.org), promoting us on social media, contacting us to help judge or volunteer at our competitive events, becoming professional members of Arizona DECA, and promoting career and technical education (CTE) with their legislators on the state and national levels.
AFM: What are your goals for the new year?
FO: As I am relatively new to my position, my goals for the new year are to become more familiarized with leading the organization on the state level, securing our representation on the international level, and ensuring that our student members across the state have a world-class DECA educational experience.
AFM: Does Arizona DECA have any recent stories of success to share with us?
FO: Our state officer team recently returned from attending the DECA Ultimate Power Trip in Washington, D.C. this past weekend. They spend a portion of their time visiting with Arizona legislators and government officials advocating for DECA, other career and technical student organizations, and career and technical education in general. It was inspiring witnessing some of our brightest young people becoming so involved and demonstrating their leadership abilities.
AFM: What makes DECA students unique?
FO: DECA students are the industry leaders of the future. They are the next generation of CEOs, directors, managers, and other leaders in marketing, finance, hospitality, management, and entrepreneurship. While still in high school and college, they are already distinguishing themselves among their peers and preparing for bright careers ahead!
AFM: What are your plans for the future?
FO: Arizona DECA plans on growing our membership and finding new ways to reach more students across this great state of ours. This involves starting new chapters on the high school and collegiate level, growing our existing chapters, and reaching out to our middle school students as well. It is never too early for young people to begin to gain the professional skills they will need for their future, no matter what career path they eventually choose.