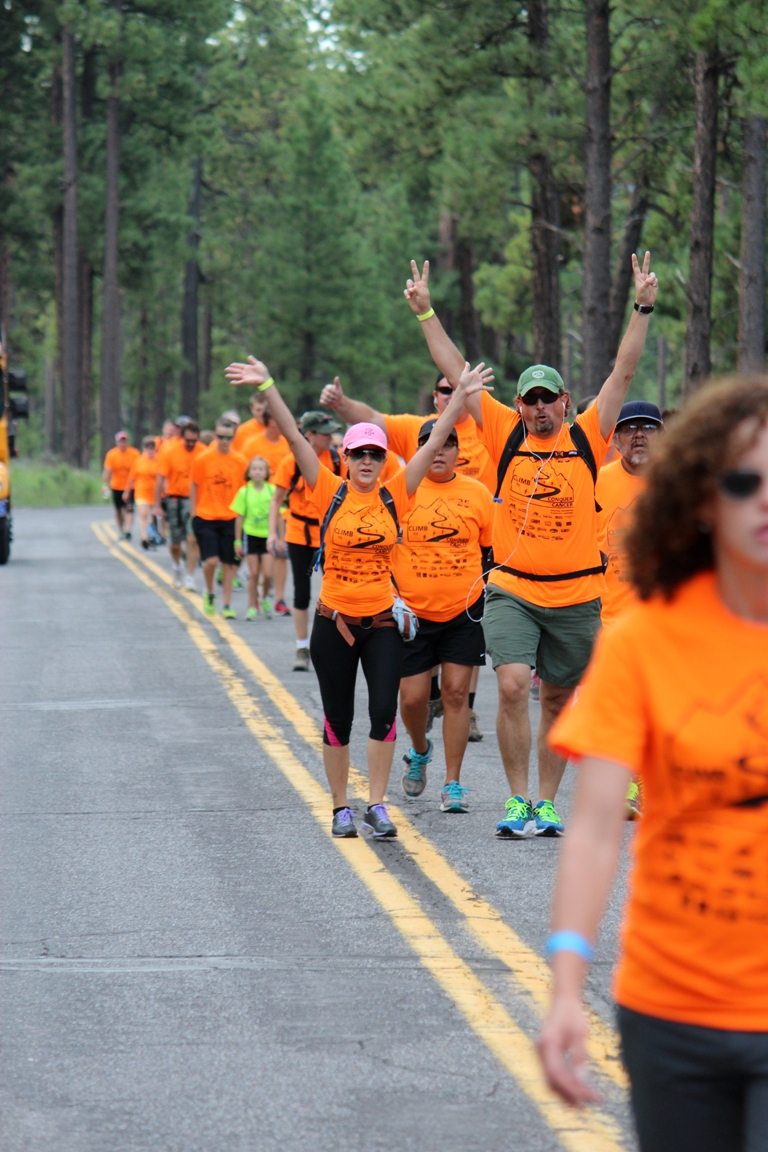 The American Cancer Society's "Climb to Conquer Cancer" event is being hosted by Arizona Snowbowl on Saturday, August 17th.
This popular annual fundraiser has more than 2,000 registered hikers making the seven mile journey from the bottom of Snowbowl Road to the finish at Hart Prairie Lodge.
Starting at 7 a.m. on Saturday, hikers will walk up Snowbowl Road for this fundraising event. For the safety of participants, Snowbowl Road will be closed from 6:30 until 11:30 a.m. The opening of Snowbowl's scenic chairlift and other fun summer activities, will also be delayed until 12:00 p.m. due to this event.
Those planning to enjoy a hike in the San Francisco Peaks should arrive prior to 6:30 a.m. or wait until after 11:30 a.m., when Snowbowl Road will reopen to public travel. This will help ensure the safety of everyone on Snowbowl Road.
Registration is $40 for adults and $20 for ages 3 to 11. For more information on the Climb to Conquer Cancer, visit the registration page.
Snowbowl now features more fun summer family activities, including summer tubing, bungee trampoline, mini ropes course, treasure panning, and barrel rolling, in addition to a scenic chairlift and hiking trails. Snowbowl is open daily through Monday, September 2, and then Friday through Sunday through October 20.
Snowbowl is also hosting the 22nd annual NAU Wine & Dine in the Pines on Sunday, August 18th from 2 p.m. to 5 p.m. The event is presented by Northern Arizona University and features more than 300 fine wines, gourmet food and decadent desserts. Proceeds benefit NAU student-athlete scholarships. Tickets are available here.