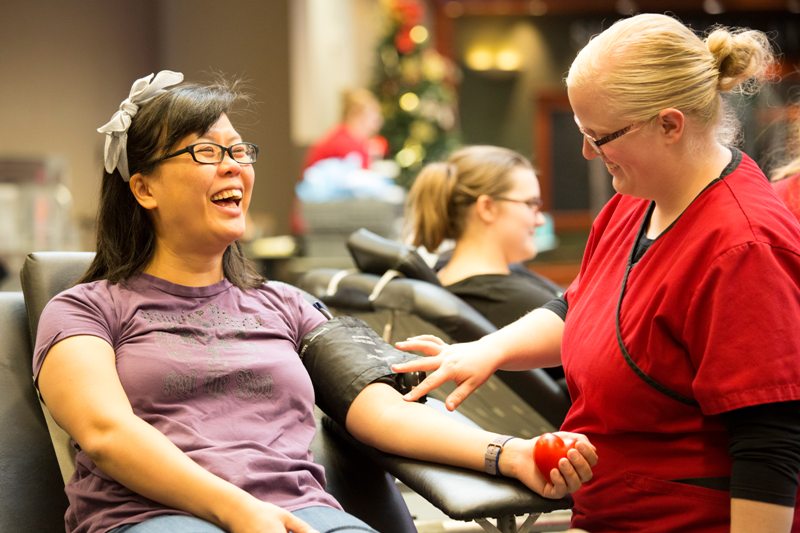 After the holiday weekend, American Red Cross faces a blood shortage and has issued an emergency call for eligible individuals of all blood types to give now. The American Red Cross now has less than a three-day supply of most blood types available – and less than a two-day supply of type O blood – for patients. At least a five-day supply is desired.
How to help: Donors of all blood types, especially type O, are urged to make an appointment to donate using the Blood Donor App, at RedCrossBlood.org or by calling 1.800.RED CROSS (1.800.733.2767). Donation appointments and completion of a RapidPass online health history questionnaire are encouraged to help reduce the time it takes to donate.
Blood Donation Centers:
Broadway Blood Donation Center
7139 E Broadway Blvd.
Tucson, AZ 85710
Hours: Monday-Tuesday: 10:30 a.m. – 6:30 p.m.
Wednesday – Thursday: 10 a.m. – 6 p.m.
Friday – Saturday: 7 a.m. – 6 p.m.
Sunday: 7 a.m. – 3 p.m.
Foothills Mall Blood Donation Center
7401 N. La Cholla Blvd.
Tucson, AZ 85741
Hours: Monday and Tuesday: 10:30 a.m. – 6:30 p.m. Wednesday: 7:30 a.m. – 3:30 p.m. Thursday: Closed
Friday: 7 a.m. – 3 p.m.
Those interested in hosting a blood drive can learn more and sign up to sponsor a drive this summer by visiting RedCrossBlood.org/HostADrive.