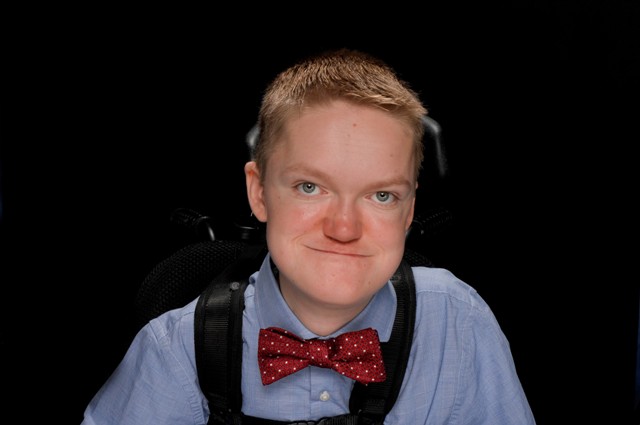 Photo credit: Prestige by Lifetouch
Ryan House has shared the news that its namesake, Ryan Cottor, died on Dec. 7 due to unexpected complications related to his spinal muscular atrophy. Cottor was 17. Phoenix-based Ryan House, which was founded in 2004, offers world-class care and programs for all children and their families as they navigate life-limiting or end-of-life journeys through palliative and respite care that addresses the emotional, spiritual and social needs of the family as well as offer a loving community that to provide ongoing support and compassion.
Cottor's family made the following statement regarding his death:
Our family is incredibly sad to share that, due to unexpected complications related to Ryan's spinal muscular atrophy, Ryan died on the morning of the 7th of December.
Ryan was transported to the Mayo Clinic Phoenix Campus on Wednesday after he experienced an occluded airway. At Mayo, it became clear that he had experienced some level of brain damage and he began to experience repeated seizures. The goal was to stabilize him to be able to complete an MRI to determine the extent of the damage. Thursday was a quiet day, mostly without seizures - a hopeful sign that his brain was having a chance to rest and heal. However, at 3 a.m. Friday morning, his nurse noticed a change in his pupil dilation. A CT scan confirmed that his brain was swelling and herniating.
We were able to transfer to Ryan House where Ryan's incredible primary care physician, also one of the medical directors at Ryan House, discontinued his IV meds and removed his ventilator support. Ryan died comfortably, peacefully and relatively quickly at 8:31 a.m. He was surrounded by family and the team at Ryan House, who has been like extended family over the past eight and a half years.
Although in his senior year of high school, Ryan was accepted and was planning to begin Arizona State University's Digital Culture (Graphic Information Technology) program in August 2019. With his love of editing and video-creation, we'd like to share a link to a recent video Ryan created, produced and published: https://youtu.be/5avl6J_y6kY.
In lieu of flowers, please consider a donation to Ryan House or a charitable organization of your choice, perhaps through which you met or knew him, in honor of Ryan.
Thank you for being a part of Ryan's lifetime. We have been beyond fortunate to spend 17 years, seven months and 13 days with Ryan.
The Cottor Family
Rest in peace, Ryan Cottor.