For mark tarbell, the holidays are all about delicious turkey with all the fixings and homemade egg nog. However, for many Valley dwellers, this time of year wouldn't be complete without some warming macaroni and cheese and maple-glazed carrots and cranberries from Tarbell's Biltmore-area restaurant.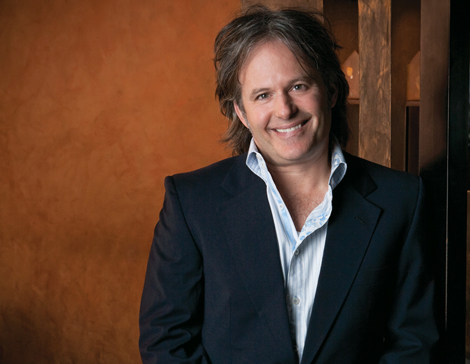 You see, Tarbell is the chef and owner of Tarbell's, an award-winning American neighborhood tavern in Phoenix, and the culinary pro has been tempting Valley taste buds for 15 years.
Tarbell, who is originally from New Hampshire, studied his art in Paris at La Varenne Ecole de Cuisine. "I love to eat, and I love flavors and textures," Tarbell says, on why he became a chef. "It's endlessly fascinating to me." (Breakfast, in particular, is Tarbell's favorite meal to eat, though he adores cooking fish and pasta the most.) It is the people, though, that he works with and serves at his restaurant every day that keep him excited about his culinary career—that, and all the incredible new chefs that are making themselves at home in local kitchens. "[The Valley dining scene] is hitting a new level of excitement and it's all because of the young, talented and energetic next-generation chefs and restaurateurs," he says.
In his years since studying in Paris, Tarbell has marked many mind-blowing milestones that young chefs hope to achieve some day: He was nominated for Best Chef: Southwest by the James Beard Foundation in 2001. He's cooked for star athletes and A-list celebrities including Muhammad Ali and Clint Eastwood. Plus, Tarbell has appeared on countless television shows; most notably, he was named the winner on the Food Network's "Iron Chef America" in 2007. He defeated defending chef Cat Cora, with the secret ingredient being apples. Though he is proud of the impressive bullet points on his résumé, Tarbell still believes there is plenty more Mr. Fish of the Moment to fry, if you will.