Events: Arizona - Phoenix - Scottsdale
Event
Title:

January Etiquette Classes

When:

01.12.2019 - 02.02.2019 01.00PM - 03.00PM

Where:

St. Bernard of Clairvaux Church - Scottsdale

Category:
Description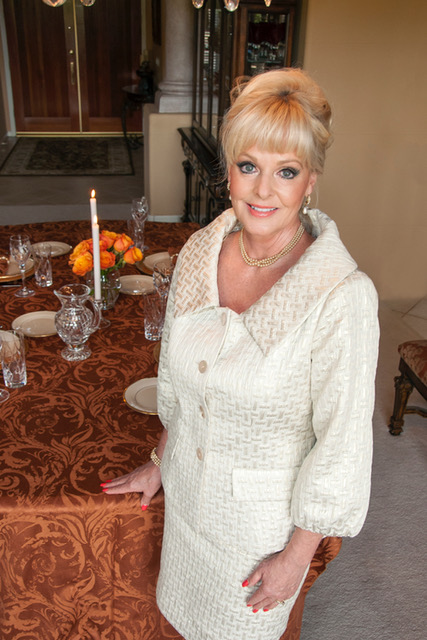 January Etiquette Classes for Children, Ages 9 to 12
Would you like your child to get helpful lessons in manners and proper etiquette? As much as you try teaching proper manners at home, sometimes children just need to learn these important lessons from another adult. Certified Etiquette Instructor, SueAnn Brown, owner of It's All About Etiquette, will offer a wonderful, four-week etiquette course for children, ages 9 to 12, on four Saturdays - Jan. 12, 19, 26 and Feb. 2 - from 1 to 3 p.m. at St. Bernard of Clairvaux Church in Scottsdale. The etiquette classes are fun, interactive, and there's also a dress code.
The topics covered will include: Self-introduction and introducing others, handshaking, eye contact and smiling, saying "please, thank you, you're welcome," making mistakes and apologizing, avoiding rude behavior, table skills and dining manners, behavior at the table, grooming and posture, telephone etiquette, writing thank you notes, and more. On the final day of class there is also a special graduation ceremony that friends and family are invited to attend.
Cost: $250 per child and includes snacks, certificate, and an etiquette reference book. Advanced registration is required.
Etiquette Workshop for Teens, Ages 13 to 18
Mrs. Brown will also offer a two-day "Essential Etiquette for Teens" workshop on Jan. 5 & 6 from 1 to 4 p.m. Mrs. Brown will help prepare teens for the many new social and business situations they will face as young adults and provide them with the self-confidence, enthusiasm, and motivation that is essential as they move into the next phase of their lives.
The topics covered include: Interviewing tips for college and job interviews, handshakes and eye contact, body language, the art of small talk, how to speak with the right tone with clarity, leadership qualities, how to make a positive first impression, social media etiquette, dating etiquette, dining etiquette, seating a lady at the table, tipping guidelines, dressing the part, being a good listener, interview follow-up calls and thank-you notes, grooming and skin care.
Cost: $285 per teen and includes snacks, certificate, and an etiquette reference book. Advanced registration is required. Class size for both the children's classes and teen workshop is limited to 14 students so early enrollment is encouraged.
St. Bernard of Clairvaux Church is located at 10755 N. 124 St., Scottsdale. For more information and to register, call It's All About Etiquette at (480) 510-6346 or visit www.itsallaboutetiquette.com