Events: Arizona - Phoenix - Scottsdale
Event
Title:

Esteban: Up Close and Intimate

When:

07.22.2018

Where:

The Listening Room - Phoenix

Category:
Description
Explore Classical Spanish Fusion Guitar in an Upscale Underground SettingESTEBAN: UP CLOSE AND INTIMATE Presented by JZ Music July 22, 2018 | The Listening Room Phoenix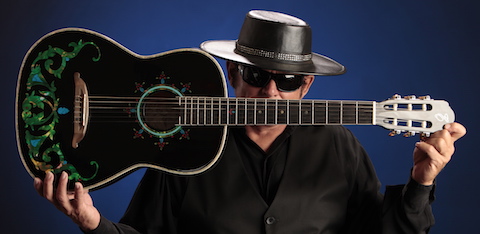 Come experience classical Spanish fusion with a contemporary rock influence by master guitarist Esteban on Sunday, July 22, at The Listening Room Phoenix, 4614 N. 7th Street. Choose from afternoon or evening performances at 3 p.m. or 7 p.m., tickets from $65 - $80. Titled "Up Close and Intimate," Esteban will have a full band to accompany him, including violinist and daughter Teresa Joy. Between Esteban's guitar and Teresa Joy's violin is Grammy award-winning drummer Joe Morris and Raul Yanez, pianist and Arizona State University professor of music, who both breathe loving melodies and beats into beautiful Spanish classical music and newly composed songs fused with many old favorites – a mix of music from Bach to rock.
Tucked away in an unexpected space in Central Phoenix, the upscale cozy setting of The Listening Room Phoenix is a perfect acoustic music space to experience Esteban's passion and explosive style of play. With room for only 60 guests, the intimate feel of The Listening Room will transport guests to the upscale underground scenes of Spain, New York or other downtown locales. Designed for music lovers to experience the finest of music, in the purist of environments.
Therefore, attendees are encouraged to bring their own beverages.
For tickets and information, visit thelisteningroomphoenix.com.
A Valley favorite who launched his career in Arizona, Esteban and Teresa Joy played in the mid-nineties at the Hyatt Regency Gainey Ranch in Scottsdale, where they won "Best of Phoenix" for eight years. Still on the hearts and minds of fans, Esteban has a dedicated following at current concerts that continue to celebrate memories of those days in Scottsdale.
Renowned for his emotive performances and exemplary classical and flamenco guitar, the critically acclaimed Esteban has toured the country and topped Billboard charts with numerous albums, videos and DVDs. For more information on Esteban, his music and show schedule, visit estebanmusic.com.