Events: Arizona - Phoenix - Scottsdale
Event
Title:

AmeriCAN Canned Craft Beer Fest

When:

04.28.2018 - 04.29.2018

Where:

Margaret T. Hance Park - Phoenix

Category:
Description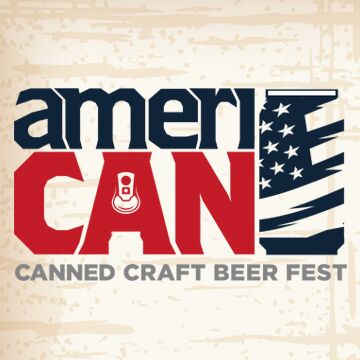 Celebrating the canned craft beer revolution, the 8th annual ameriCAN Canned Craft Beer Fest will return to Phoenix on April 28, 2018 from 3-7 p.m. featuring more than 250 canned craft beers from over 100 local and national breweries across 40 states. Located at the Margaret T. Hance Park, 67 W Culver St, Phoenix, AZ 85003, ameriCAN highlights include canned beer, a beer science garden, beer Olympic games and live music by Radio FX, the Hourglass Cats and Matrix. Plus enjoy delicious food from Honey Bear's BBQ, El Jefe Tacos, Petrini's On the Go, Dough Broughs Wood Fired Kitchen and Drive Wood Fired Grill.
Tickets are $35 online during presale and $45 at the door. Admission includes entry at 3 p.m., a souvenir 4 oz. can and 20 beer samples from participating breweries. Designated driver tickets are also available for $20 and do not include any beer sampling, water and soft drinks will be provided. Get tickets online at www.cannedcraftbeerfest.com, this is a 21+ over event.
New this year, ameriCAN will feature more Arizona beers in cans – including breweries that do not already can their beers. Be sure to check out the Arizona Trail Zone for exclusive samples, canned exclusively for ameriCAN Canned Craft Beer Fest.
Participating breweries for 2018 include:
10 Barrell
21st Amendment Brewery
Abita Brewing
Alaskan Brewing Co
Alpine Beer Company
Anderson Valley Brewing Company
Arizona Wilderness Brewing
Argus Cidery
Avery Brewing Co
Backpack Wine
Ballast Point Brewing Company
Barrio Brewing
Belching Beaver Brewery
Bell's Brewery
Big Sky Brewing
Boulevard Brewing Company
Breckenridge Brewery
Brooklyn Brewery
Bushido Way of The Warrior
Cigar City Brewing
Clown Shoes Beer
Colorado Cider Company
Council Brewing Company
DC Brau Brewing Company
Deschutes Brewery
DESTIHL Brewery
Dragoon Brewing Co.
Firestone Walker Brewing Company
Founders Brewing
Four Peaks Brewing
Four Sons Brewing
Full Sail Brewing
Grand Canyon Brewing Company
Great Divide Brewing Company
Green Flash Brewing
Golden Road Brewing
Goose Island
Griffin Claw Brewing Company
Hangar 24
Hard Frescos Brewing Co
Honor Brewing Co
Hop Valley Brewing
Huss Brewing Co
Ironfire Brewing Company
King Harbor
Knee Deep Brewing Company
La Cumbre Brewing Company
Left Hand Brewing Company
Lumberyard Brewing Company
Marble Brewing
Mason Ale Works
Maui Brewing Co
Melvin Brewing
Mike Hess Brewing
Modern Times Beer
Mother Earth Brew Co
Mother Road Brewing
Mudshark Brewing Co.
Nebraska Brewing
New Belgium Brewing
Ninkasi Brewing
Nomikai
Northwest Brewing Company
Odell Brewing
Odell Brewing Company
Original Sin Hard Cider
Oskar Blues Brewery
Pabst Brewing Company
Phoenix Ale Brewery
Pizza Port Brewing
Prescott Brewing Company
Pueblo Vida Brewing
Renegade Brewing Company
Rouge Brewing
Saint Archer Brewing Co
Santa Fe Brewing Co
SanTan Brewing Company
Schilling Cider
Sentinel Peak Brewing
Shipyard Brewing Company
Sierra Nevada Brewing Co
Ska Brewing
Sleepy Dog Brewing Company
Speak Easy
Stone Brewing
Strike Brewing Company
Sun King Brewery
Sun Up Brewing Company