Events: Arizona - Phoenix - Scottsdale
Event
Title:

Plated & Staged, A Herberger Theater Experience

When:

04.30.2017 05.00PM

Where:

Herberger Theater - Phoenix, AZ

Category:
Description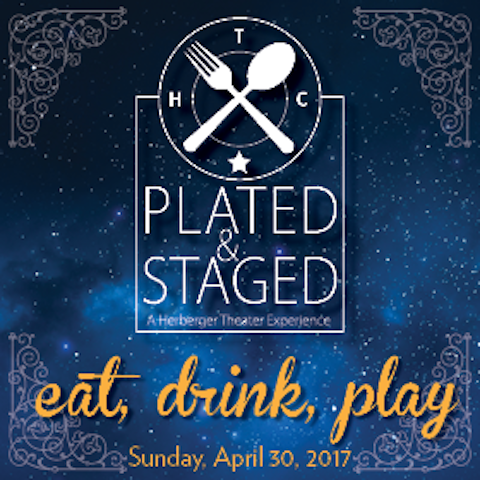 The second annual Plated & Staged… A Herberger Theater Experience fundraiser is Sunday, April 30, 2017. Guests will dine at top Valley restaurants to benefit the Herberger Theater's Youth Outreach Programs – Arizona Young Artists' Competition, Multicultural Theater Camp and Wolf Trap Early Learning Through the Arts. To add a little theater drama… we won't tell guests where they are dining until the night of the event.
The evening will begin at the Herberger Theater, located at 222 E. Monroe St. in downtown Phoenix, at 5 p.m. for a cocktail reception, silent auction and entertainment. Dinner follows at 7:30pm. Guests find out which fine dining restaurant they will experience just before departure at 7:00pm. Participating restaurants will host a table of eight with a specially prepared three-course meal and wine:
Table of eight - $1,800 Single Ticket - $225 Cocktail Reception/Silent Auction only - $50
Park for only $6 at the Arizona Center (Fillmore and 5th Street) weekdays after 5:00pm and weekends. Purchase discounted validation the Herberger Theater Box Office.
The event is sponsored by Billie Jo and Judd Herberger, APS, Arizona Community Foundation, Arizona Lottery, flutterDshutter Photography, Gensler, Lithotech and Tom & Lin Catering. For tickets or information, contact Laurene Austin at 602-254-7399, Ext. 105 or visit HerbergerTheater.org/plated-staged-a-herberger-theater-experience/.
About the Herberger Theater Center… Where the Audience Meets the Art The Herberger Theater Center (HTC) is a 501(c)(3) Arizona non-profit organization that supports and fosters the growth of the arts in Phoenix as the premier performance venue, arts incubator and advocate. Opened in 1989 and fully renovated in 2010, the HTC is home to several Valley theater and dance companies; and offers three theater venues, an art gallery, and rentable event space for a variety of community uses. During the last 27 years, four million patrons have enjoyed more than 11,000 performances at HTC. Proceeds from annual fundraising benefit its Youth Outreach Programs, designed to give Arizona children (ages 3-19) opportunities to excel, learn and heal through the arts. HerbergerTheater.org