Before the shaking and stirring can begin, all at-home bartenders need the essential spirits and mixers. Here are 10 to stock up on.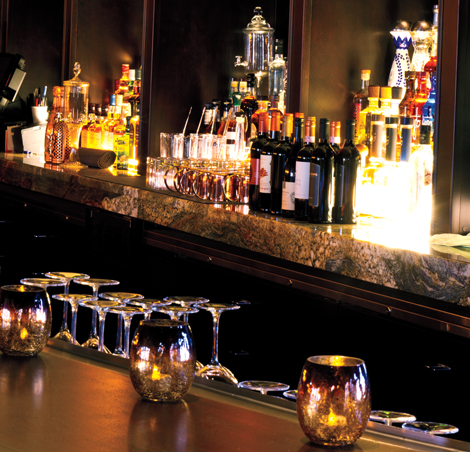 When it comes to piecing together your at-home bar, having the proper spirits and mixers is crucial to sipping success. Rich Heider, bar manager of Scottsdale's newest nightlife fixture, Casablanca Lounge, gives the lowdown on every bartender's must-haves. 
Spirits
Tanqueray No. 10 Gin. "You need a gin, and Tanq No. 10 is the best and most balanced." 
Maker's Mark Bourbon. "You need a whiskey. I was torn between rye and bourbon, but for its price point, ability to drink neat and its ability to be mixed, Maker's Mark is a good choice."
Milagro Tequila. "There are so many great tequilas, but for the price point,consistency and ability to drink neatand mix, my money is on Milagro."
Zaya Gran Reserva 12-Year-Old Rum. "It's a well-balanced rum that is great on its own and can be mixed in a cocktail."
Clement Creole Shrubb. "It's my personal favorite of the orange-based cordials (triple sec, Grand Marnier, Cointreau, etc.) to drink on its own and great to mix with all of the above liquors."
Essential Mixers
Bitters. "If I had to pick one, Peychaud's would be the choice. Angostura and orange bitters are also essential."
Ginger Ale. "I'm not much for soda, but ginger ale or ginger beer is essential."
Club Soda. "You need soda or tonic, if not both. If there is only room for one, I'd keep club soda on hand."
Sweet and Sour Mix. "Citrus-and-sugar blend."
Orange Juice. "If I have to pick one juice, OJ is the one for me. It mixes well and has lots of vitamins."
SHAKEN…AND STIRRED
STOCKED BAR? CHECK. NOW IMPRESS GUESTS BY WHIPPING UP THESE CLASSIC COCKTAILS.
Milagro Margarita
2 oz. Milagro Tequila
1/2 oz. Clement Creole Shrubb
3 oz. Sweet and sour mix
Top with orange juice
Shake and pour all ingredients into a glass.
Top with a dash of orange juice.
Maker's Mark Manhattan
2 oz. Maker's Mark Bourbon
3/4 oz. Sweet vermouth
1/4 oz. Clement Creole Shrubb
Dash of bitters
Stir and strain into a martini glass or serve on the rocks.