Page 1 of 4
Whether you're looking to dine nearby or venture to a restaurant a little out of the way, here are four fab eateries in various necks of the Valley.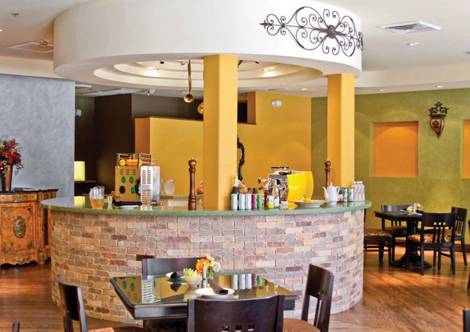 The Borgata's newest dining destination prides itself on dishing up delicious organic fare—a nice alternative to most mid-shopping meals (i.e., a soft pretzel or a giant cookie). We're fans of the yummy sandwiches with thick, fresh bread (the brie offering is a favorite, slathered in apricot-jalapeño glaze) and the whopping salads. 6166 N. Scottsdale Rd., Scottsdale, 480.483.3735, www.borgata.com.
Divine Dessert: Though the dessert options rotate regularly, cross your fingers that you stop in while SLo Foods's colossal carrot cake is on the menu.